Longtime choir teacher retires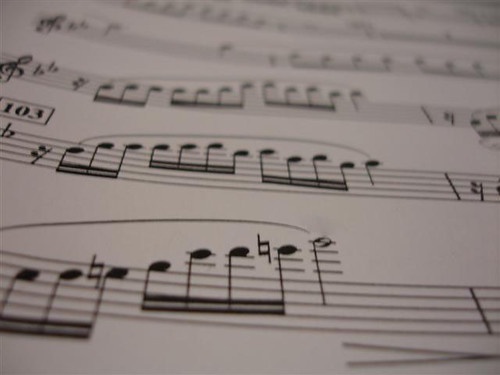 After a 37-year tenure as a choral music teacher and a choir director, 34 of which came at Lyons Township, Constance Lyda has made the decision to retire at the end of the 2019-2020 school year. With her, she takes years of valuable experience and life lessons from over three decades of teaching at LT, she said.
"I think I accomplished remaining open to improving my teaching, continuing to learn about music and its place in the world, but also to be at peace with my own strengths and challenges," Lyda said.
Lyda plans on using her retirement to spend time with family and pursue other passions, including traveling, learning new languages and studying music, she said. Learning more about jazz music is something in particular that she is looking forward to.
"Every time I hear good jazz, it is moving, in one way or another," Lyda said.  "There is so much truly great jazz music that is basically new to me and I'm excited to explore new things."
When it came to the classroom, creating an authentic and caring atmosphere was something Lyda worked hard to establish, she said and some of her best teaching memories come from students reflecting these qualities in their own actions.
"The [memories] that were the most important were the thousands of times I saw students rally to help someone who was down and out," Lyda said. " Or even just one student reach out to someone outside their 'circle.'"
Students can tell how much effort and thought Lyda put into her classes, Lauren Tabour '20 said. Choir was a place where they felt cared for and didn't have to worry about what level they were at, she said.
"LT choir will be hard-pressed to find anyone that cares as much as [Lyda] does," Tabour said. "She has given me much more confidence over the years and helped me to be better than I thought possible in such a short time frame."
Lyda also appreciates the dozens of colleagues she has had over the years, many of which have had a positive, lasting impact on her, she said. They have been some of the kindest, smartest and most fun people she has gotten to know, she said.
"The perspective and friendship offered by [her colleagues] are beyond valuable to me," Lyda said. "I will think about them often and feel intense [fear of missing out] as the team continues to move on."
One of these colleagues, fellow choir director John Musick, reciprocates these feelings, he said. The two worked closely on a daily basis and shared ideas on how to best teach their classes, Musick said. This discourse is one of the things he will miss most.
"She is an incredible musician and has an incredible mind," Musick said. "It's always a goal of hers to make artful, appropriate music at each moment during each piece….she wants the music to be done together and to be done expressively."
Ultimately, Lyda will miss working at LT, particularly watching her students grow and being able to make music with them and her colleagues, she said. However, she is glad to have left a positive impact on them.
"I hope at least a time or two that I helped someone realize their worth," Lyda said.