New Arab Culture Club encourages diversity
While on the fall Snowball retreat, Ahmad Ayyeh '21 and Ari Jameel '22 were given a chance to teach their fellow peers a traditional Arabic dance. During the dance fellow LT students  joined in to perform a Middle Eastern custom, Ayyeh said. 
"After the dance, [Jameel and I]  just realized how cool it was to get over 100 kids to perform a Middle Eastern tradition," Ayyeh said. "Ari [then] came up with the idea of a club for Arabs."  
Due to the lack of knowledge at LT about Arabic culture, or the sense of lost identity some Arab-American students experienced, Jameel decided a club would be a great outlet for these kids to go.   
"There's not really anything for Arab kids at LT," club founder Jameel said. 
Arab Culture Club was created at LT in hopes of giving students who fit into a minority category of any kind an outlet to discuss anything they are going through, as well as educating those who don't understand the Arabic culture, Jameel said.  
"I also hope that when kids are the targets of race or religion based bullying and harassment, we can be there for them and help them take steps to fix the problem," Jameel said. "I hope that everyone else at LT will have a chance to experience Arab culture and the issues we face these days."
Arab Culture Club was approved in December right before winter break, and has continued to hold meetings since Jan. 23; meetings are held in room B121 at SC every Thursday from 3:30 to 4:30 p.m., Jameel said. 
At a typical meeting there will be games, food, drinks and a discussion relevant to Arab culture and society, or minorities in general, Jameel said. The club is available to anyone interested in Arabic culture and joining a conversation about it. Attendees of the club so far consists of a makeup of students of European, Jordanian, Somali, Palestisanian descent, as well as more ethnicities and backgrounds, Ayyeh said.   
"Our main goal is to create an environment in which people, Arabs or not, can feel proud about where they're from and what they identify themselves as," club co-founder Ayyeh said. 
The main purpose of the club is to create a sense of community within the club through the discussion of identity, the media, parental expectations, and cultural differences amongst Arab and American culture, club sponsor Zainab Salah said. 
"Students will benefit from this club because of the opportunities it provides to interact with students of all backgrounds," Salah said. 
The club is hoping to make more appearances at LT events, including this year's Taste of LT, Jameel said. Additionally, they hope to hold their own independent events in the future someday including some Arabic culture themed field trips, Salah said. 
"I want to end the [notion] that Arabs aren't a part of American life and history and that we're dangerous, unfriendly, or backwards," Jameel said. "Most people just don't know much about Arab society."
About the Writer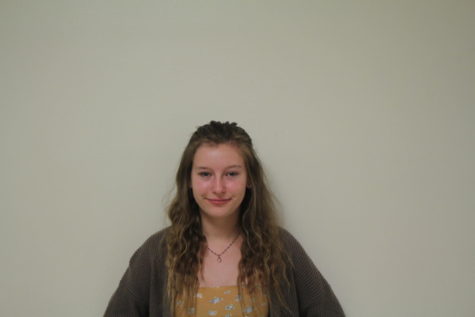 Kaitlyn Joyner, Business Manager
Just your everyday otter loving, phone addicted, sarcastic teenage girl. Alexa play Dynamite by Taio Cruz.