Sophomores start jewelry company, use profits to help homeless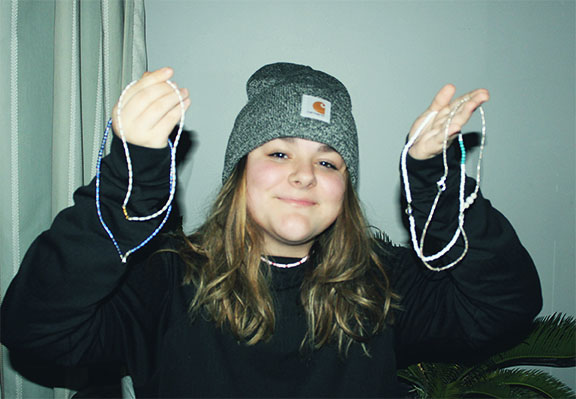 Grace Reagan '21 and Aimee Rounds '21 walked down the bustling sidewalks of Chicago, bags of food in hand. The two stopped periodically to lighten their load by offering food to the homeless who sat against the buildings. Reagan and Rounds had bought the food with the donations from their co-owned jewelry company, HomeTown Beads.
Reagan was inspired to start the company with Rounds after a service trip to Washington D.C., where she volunteered at homeless shelters, she said. Rounds, whose mother works at the Beds Plus homeless shelter in LaGrange, was more than willing to help.
"I go to the shelter with [my mom] all the time and see firsthand how normal the people in the shelter are," Rounds said. "They're just regular people who got lost or are dealing with different issues, so it's important to recognize that they need help."
The company, which the two started in the summer of 2019, sells beaded necklaces, anklets, bracelets and rings. Each piece is one of a kind. They are made from jewelry string and small glass beads often purchased from estate sales and antique shops. Any piece can take up to a half hour to make, Reagan said.
"It's a lot of labor and time," Reagan said. "There are many times where we have sat in my house and sweat-shopped it out where we're just pumping out as many as we can."
The pieces are advertised through their Instagram, @hometownbeads, where they post photos of jewelry designs that people can purchase. Many people will also request a customized design; for example, Reagan's cousin Mackenzie Marshall purchased a customized necklace with black and gold beads, which are her school colors, she said.
"I really like them because they're simple, but they still add something special to your outfit, and they're not expensive at all," Marshall said.
The prices range from $5 for a ring to $15 for some necklaces. As of now, they have sold about 30 pieces, bringing in roughly $200-$300, they said. The profits go to helping those in need, especially in the Chicagoland area.
"Our whole thing is HomeTown Beads," Reagan said. "We really want to focus on our people here. With a lot of bigger organizations, they're helping people all over and in a long term way. But when people don't know when their next meal will be, it's important to help more directly too."
After learning how to better manage school and the company, Reagan and Rounds are hoping to bring in more sales in 2020, they said. They are also considering selling their pieces at local boutiques or markets to increase sales and the impact on others.
"We want to make the biggest impact we can," Rounds said. "People are so grateful to get a meal or a pair of socks. The little things you'd mindlessly use in your daily life are things that people don't have or don't know when they'll get next. It's really humbling and inspiring to see how one thing can impact someone's life."
About the Writer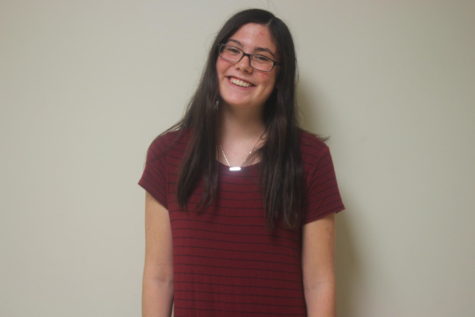 Claire Williams, Copy Editor
Can it please be leaf catching season already?