LTTV nominated for Emmy
LTTV submitted a clip of the "Pack the Place" basketball game last year which won first place in sports for the Chicago Midwest National Academy of Television Arts and Sciences awards. In the middle of September this year, LTTV was informed that they had been nominated as Emmy finalists for their second year in a row.
"Winning first in the nation for two years in a row would be something that no one has ever done," LTTV Teacher William Allan said. "We have placed top three of the sports category in the Midwest film festival every year for 25 years."
LTTV's coverage of the 2018 "Pack the place" was nominated for an Emmy this year but did not place first in the sports category.
At the blackout game the 2018 truck production consisted of four cameras, two announcers and one soundboard. The four cameras were located above the gym filming the entire game live, while the soundboard controlled the output with the capability of doing instant replays, and freeze frames, Allan said.
"I think we're winners no matter what; we do better quality production and more production than any other high school," Allen said. "The reality is that we are a very small program compared to the size of our school. What a lot of people don't realize is that a very small group of LT students produce over 200 programs a year."
Last year's video was nominated was a regular LTTV truck production filmed by around 10 people Allen said. Leo Bruni 20' and Max Knipstien 19' were the announcers featured in production of the film.
"I remember Grant Niego had the ball with 40 seconds left and he passed the ball to Tyrese Shines and the next 15 seconds were just in slow motion," Bruni said. "Those five seconds felt like an eternity, but I remember looking at Max Knipstein who was announcing the game and we just looked at each other and we both had no words."
About the Writer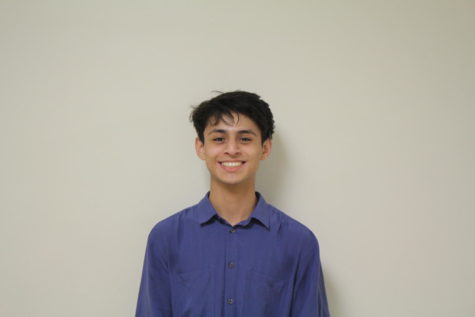 Alfonso Fernandez, Reporter
If there are no dogs in heaven, then I want to go where they went