History classes receive new textbooks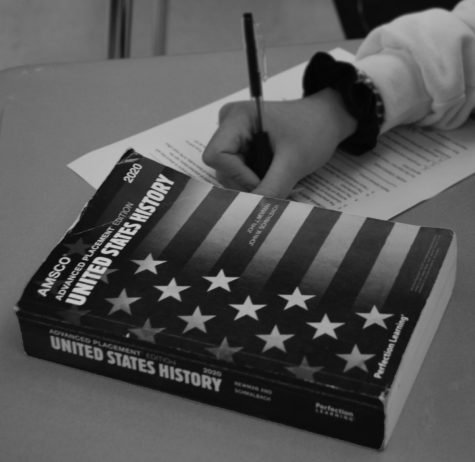 History teacher Katy Newcomb was teaching American Studies when her class realized the AMSCO AP US History books were misprinted. The class was in the midst of learning about immigration as a preface to reading the book "The Jungle" when they discovered the textbooks were missing whole chapters, while others were duplicated.
"It was a little confusing at first," Newcomb said. "When I said turn to page 325, and there was no page 325."
At the beginning of this school year, 10 AP US History classes, six Accel US History classes, and four American Studies classes received misprinted textbooks. Most of the students could exchange their books at the bookstore within the first few days, Newcomb said. Some teachers uploaded an old copy of the book online as a PDF where students could take notes on paper.
However, most students use their textbooks to annotate, student Maddie Bloem '21 said. Many teachers check these annotations, but without a textbook students could not write their annotations in them.
Students also need to read chapters and annotate them to study for cumulative exams, such as finals and the AP test in May, Newcomb said. Since students used the misprinted books to annotate, they would have to reannotate which would cause additional work.
"I was a little worried about my annotations not being in the same book," Bloem said. "But my teacher was super nice about it and told the people in my class to just continue as normal."
At first, they had some difficulty when dealing with the publishing company, trying to figure out what to do with the books, history teacher Kathryn Pieper said. The company wanted the books to be sent back in exchange for new ones, but the teachers did not want their students to lose their annotations. An agreement was reached and around 70 new textbooks arrived in mid-September.
"I am glad we received our new books," Bloem said. "And we are able to keep our old books, so I don't have to redo my work."
About the Writer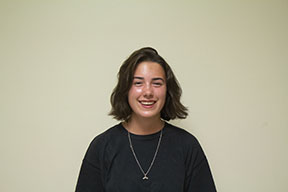 Quinn Riordan, Assistant Social Media Editor

I'm running a dojo of coolness
Sometimes you gotta work a little so you can ball a lot