Monster Bash replaces Cupid's Cabaret
Unlike the usual Cupid's Cabaret talent show, which LT Choir board hosts annually, board members made a decision which changed the overall dynamic of this year's musical event. They changed the usual Cupid's Cabaret event to LT's first ever "Monster Bash," which took place Friday, Oct. 4, in the Corral. This alteration was made after the variety show chose to move their event closer to February.
"For the past six or seven years, the choir department has sponsored a type of variety show called Cupid's Cabaret," choir director John Musick said. "As the name might suggest, that event almost always happened in February. Because the LT variety show moved to mid January, the choir board thought that October would be a better time for this particular choir event."
An entry fee of $5 goes to the choir department's general fund, Musick said. These help subsidize all sorts of events like students going on tour in London, special events like professional concerts in the city, and sponsoring commission works by professional composers.
"It's just a really fun night," choir director Constance Lyda said. "Think variety show, but in the Corral with tables, booths, snacks, and some Halloween costumes. It's a very chill and social atmosphere that brings people together to enjoy live music."
There's not a guarantee that this event will continue for the next couple of years, but due to the increased number of people who showed up and the new Halloween theme that was presented, next year's choir president will get to decide if it stays or goes, Lyda said.
"It's definitely a way for high schoolers to go out for a night and enjoy themselves. It's almost like a club, but just a really fun, family friendly way to see your friends and hangout on a Friday," choir board president, Lauren Tabour '20 said. "It's really cool to see everyone's talent and passions presented in one night."
The night ended up drawing a variety of audiences, Tabour said. Each band, and solo performer brought their own crowd and provided musical genres across the board.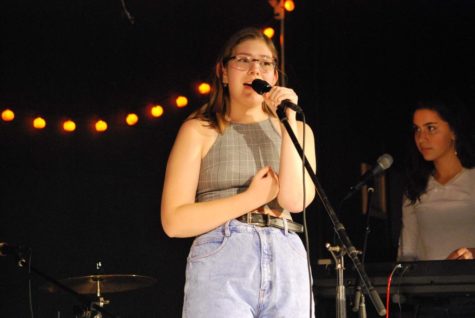 "It really gives you an opportunity to perform and practice singing or playing in front of other people without competition or judgment," performer and choir board member Alejandra Rodriguez '21 said. "It takes away the fear factor that can hold back a lot of kids from performing on stage and offers a fun positive spin."
The new Halloween contests, decorations, and fall themes that drew in a larger crowd than last year will help the choir board president and directors determine what type of events they want to host in the following years, Rodriguez said.
About the Writer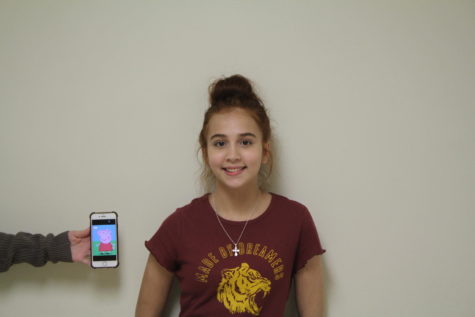 Brianna Fonseca, Reporter
peppa… what are you doing in my mugshot?