Cafeteria changes at SC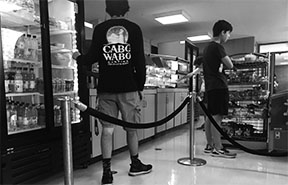 With the beginning of the new school year, students arrived at South Campus to see that both the layouts and procedures in their cafeterias had been given a facelift. 
South Campus lunchrooms will now offer more choices when it comes to the food options available to students, SC associate principal Shanna Lewis said. The changes became a priority after students advocated that increased options were something they wanted, Lewis said.                                                                                                                                                 
"We want to hear what kids have to say," Lewis said. "Students really wanted more changes, with regards to food."
The school administration first heard about the desire for change when they conducted the Peaceful Schools Initiative survey towards the end of the 2018-2019 school year, Lewis said. Over the summer, Lewis and other members of LT staff sat down with Sodexo, the school's food service provider, and worked out some changes. 
"Students will come and ask for improvements," Lewis said. "We'll always try to listen and get things figured out."
The main difference is the increased availability of food, which includes Slice of Life Pizza, The Grill and Old School Favorites being featured every day, Sodexo area General Manager Patrick Thompson said.
Freshmen and sophomores are also allowed to eat together, in either lunchroom, Thompson said. LT's administration was supportive of the idea. 
"LT wants Sodexo to use their experience to improve the Student Cafeteria experience," Thompson said. "We also wanted to change the two dining rooms from freshmen dining room and sophomore dining room to two dining rooms for both freshmen and sophomores." 
"We want to hear what the kids have to say"

-AP Shanna Lewis
Students who receive free or reduced lunches also saw changes made to their services. Their previously limited options have been greatly expanded, Lewis said. 
"There are more food choices and different types of meal options, same as all other students," she said. 
The changes have been received positively, especially by sophomores. The new system is more inclusive and has something for everyone, Hayden Constas '22 said. 
"With the change of certain foods day to day, people don't get bored of the options," Constas said. "But by keeping some of the foods every day, like pizza, even picky eaters get a chance to get something they like." 
There are different areas for smaller items, like chips and smoothies, Constas said. This has greatly reduced the time spent waiting for food. 
"I do believe [the new system] is better," Constas said. "With the new separate snack cart, I can go and just get a little something if I want more to my lunch and I don't have to wait [through] the entire big line." 
While the changes have been received positively so far, Lewis vowed to continue to listen to students and working with them to fulfill their needs. 
"This is your school," Lewis said. "If [something] doesn't work, then we're not going to keep doing it." 
About the Writer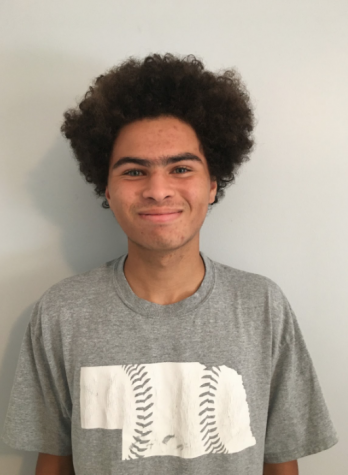 Max Dike
"I'm just a simple man trying to make my way in the universe"