Save club takes a stand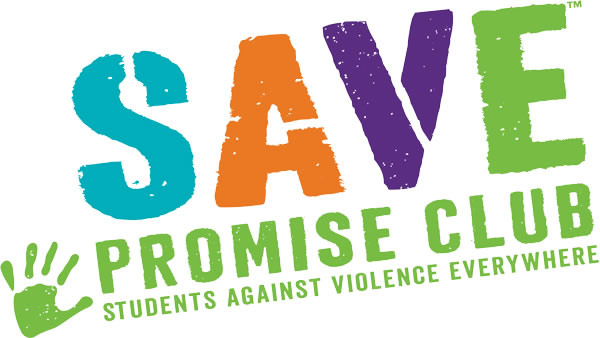 Last year four students in the science drop in center waited patiently for students to come in for help. As they waited their supervisor Patricia Callahan co-leader of Save Promise club was organizing papers for a Save event. Quinn Riordan' 21 a tutor in the drop in watched Callahan curiously.
"I thought the club was really important and promoted an amazing message" Riordan '21 said.
Save Promise club the national nonprofit organization that began in December 2012 by the family members of those lost at the Sandy Hook shooting just recently had Say Something week from Feb. 25 to March 3. The main focus of Save Promise club is to prevent gun violence and other forms of violence before it happens by educating and mobilizing schools, parents and communities. Say Something week is one of the parts to the three part program known as Know the Signs.
"I think that Say Something week is an important part of our overall efforts to help
students feel included in our school, and an important part of our school safety efforts," Principal Brian Waterman said.
The Save club has been meets monthly and it took 6 weeks to plan this event. The national organization gave ideas for all the high schools participating, but we came up with our own activities for LT, Callahan said.
"There are a lot of layers," Callahan said when describing what it takes to put something like Say Something week on at LT. "The size of LT poses problems when trying to decorate for two campuses, and getting the message to 4000 kids."
Some activities that took place during the week included daily announcements, passing out water bottle stickers, and selling t-shirts. Overall the Save club has sold over 200 t-shirts in the past year. With two designs for Save club, and one new design for Say Something week.
Additionally, Waterman invited teachers to give a Powerpoint presentation throughout the week. Earlier in the year Save club sent out a "Start With Hello"presentation for teachers to present to their classes, a call to action for all high school students, Callahan said.
Now the "Start With Hello" presentation will be presented to all 4 thousand students at each campus next year by being mandatory for teachers to show the presentation during the week.
"For many students, it is easy to feel included and a part of something bigger," Waterman said, "However, for others, it is not as easy. So, clubs like this are an important part of our efforts to give students a chance to have a positive impact on our school community."
As LT's Save club is still in their pilot week they must give a one year report on the success of the club.
"It is not a sprint, but a marathon and we have come along way," Callahan said.
Seeing kids with the water bottle stickers is making a difference and getting the message ingrained into people, Callahan said. Safety is more than a lockdown or the Blue Point system because no one should have to pull it.
"All students are students against violence, and I consider all students Save members," Callahan said.