LT introduces drone class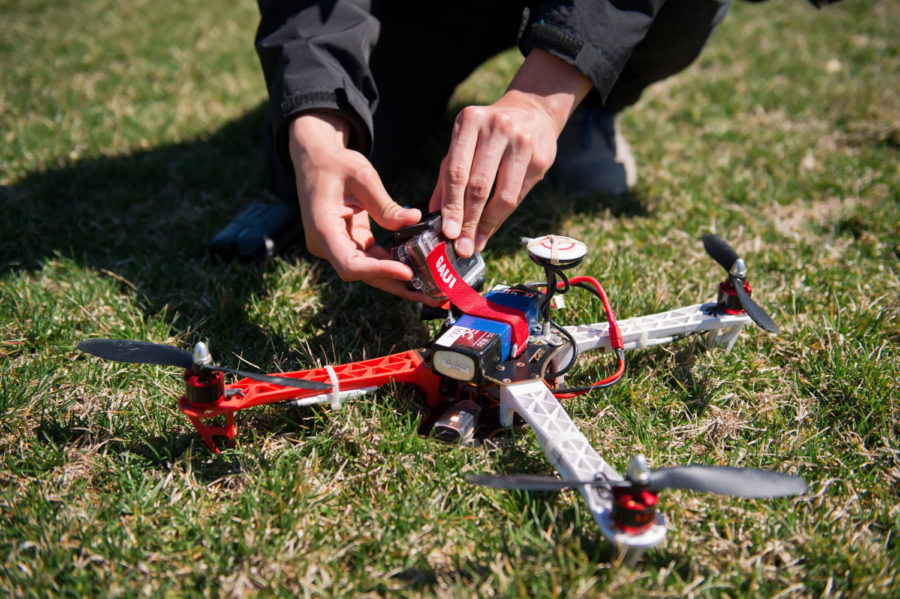 Jake Pulciani, Freelance Reporter
April 15, 2019
LT Aviation and future drone class teacher David Root took an interest in the aviation programs at other schools. Root saw the different forms of drone classes in other schools, and figured it was time LT caught up.
"I teach Aviation with our partnership with Embry-Riddle University and most other schools offer a drone class, so I think it was time to get LT up to speed," Root said.
Creating this class was not easy. The process, which involved giving a proposal to the Committee of Curriculum and Staff, can take up to two years, Root said.
As technology continues to advance, drones are one of the many things that have had a significant increase in popularity and purpose for the future, he said.
"The whole concept is relatively new," Head of the Applied Technology division Jason Hlavacs said. "We have a partnership with Embry-Riddle University for our other Aviation classes and they suggested we offer this class since the commercial drone operator field is expanding."
The class will be offered at both North and South, allowing sophomores through seniors to  qualify for the course, Root said.
There are some requirements that must be met prior to taking the class that the administrators have brought to the students' attention.
"They must take Aviation 1 as a prerequisite or receive division chair approval.  If a student has not taken Aviation 1, but takes Principles of Aviation, I will approve them to take the class," Hlavacs said.
Students will explore a wide variety of different lessons that will benefit their drone skills, Hlavacs said. The class can ultimately benefit the students' career paths for the future.
"This class prepares students to take the FAA part 107Ccommercial Drone UAS license test," Hlavacs said. "That license allows people who have it to sell the images and videos they gather and make money in a number of other ways."
With a remote pilot license, students will not only know how to fly a drone, but also how to work in the drone field.
"There are a wide variety of jobs that this license can make you eligible for including law enforcement, wildfire mapping, weather monitoring, agriculture, and more," Root said.
The school will provide students with drones for both indoor and outdoor training and experience, Hlavacs said.
"For our indoor training we will provide the DJI Parrot, and for outdoor training we will use the DJI Phantom 4 and the DJI Mavic," Root said.
There is no lack of experience and knowledge among the class administrators. Their familiarity with drones and the technology will benefit the students.
"I have some experience and they are a lot of fun to fly," Hlavacs said. "There are a number of laws you must comply with regardless of whether you are making money or just flying for personal enjoyment."
This class will be a viable option for photography students looking to expand their knowledge. Although, this class is not in the art division, it possesses specific aspects that might appeal to photographers.
"I think it's a great choice for students," Photography teacher Jamie Rey said. "They even have a photography unit in the course."