'Stop Sterigenics' group advocates to ban EtO
Hang on for a minute...we're trying to find some more stories you might like.
It is a known fact that Sterigenics, a company that sterilizes medical products, has been releasing ethylene oxide (EtO) into the air for decades. The controversy, though, revolves around whether or not the company is threatening the health of residents in nearby communities by exposing them to a carcinogenic gas.
"We moved to the suburbs to find a nice place to raise our family," "Stop Sterigenics" member and Willowbrook resident Sri Rao said. "It turns out that we chose a cancer cluster to live in. On my son's eighth birthday, [EtO] levels at his elementary school were over 1,500 times the acceptable limits."
The "Stop Sterigenics" public group currently has 6,871 members all advocating for the banishment of EtO in Illinois, Rao said. They have protested at the plant located in Willowbrook and the headquarters located in Oakbrook, gone door-to-door seeking out support and have created a social media campaign to encourage community members to get involved and speak out against Sterigenics' practices of emitting EtO.
"This is our home, these are our children," Darien resident Steve Leopoldo said. "Ethylene oxide is a known group one carcinogen, it is a mutagen, and no amount is safe."
Additionally, the group has testified at the Illinois general assembly in Springfield where Senator John Curran put forth a bill to ban EtO emissions in the entire state, Rao said. They went to Washington D.C. to speak to federal lawmakers on March 11.
"The government both locally, statewide and nationally has proven to be ineffective at dealing with this situation," Rao said. "When things aren't being done right, you sometimes need to step in and do it yourself."
The Illinois Environmental Protection Agency (ILEPA) issued a order on Feb.15 that Sterigenics must stop sterilizing products using EtO because of a report done by the Agency for Toxic Substances and Disease Registry (ATSDR). The report stated, "if measured and modeled data represent typical ethylene oxide ambient concentrations in ambient air, an elevated cancer risk exists for residents and off-site workers in the Willowbrook community surrounding the Sterigenics facility. These elevated cancer risks present a public health hazard to these populations," as reported by the ILEPA on its website. No immediate health threat is apparent, though, and this is not considered an emergency situation to the ILEPA.
In response to the seal, Sterigenics is attempting to reverse the decision in court while obeying the orders given to them by the ILEPA, according to a statement made by Sterigenics. Since the seal issued on Feb. 15, the company has not released EtO.
Sterigenics claims that they have complied to all EPA regulations and that other sources unrelated to Sterigenics, such as diesel generators, contribute to the exposure of EtO in the community. Furthermore, the EPA's decision is risking the lives of thousands of patients relying on the medical equipment Sterigenics sterilizes, said the company.
For those exposed, 2.1 micrograms of EtO per cubic meter of air can result in six cancer cases for every 1,000 people, according to the ATSDR. The ILEPA has been monitoring the air quality in Willowbrook at six testing sites since November and have found the average EtO levels at the locations closest to Sterigenics are 2.3 micrograms per cubic meter at the Willowbrook Village Hall and 3.6 micrograms per cubic meter at the EPA Willowbrook Warehouse, according to the Chicago Tribune.
Sterigenics claims the test conducted by the EPA raises various questions because EtO levels recorded by different organizations close to the EPA testing site are inconsistent with the EPA's results.
The EPA will use all the data it has collected to fully assess the risk of the exposure of EtO by Spring 2019.
About the Writer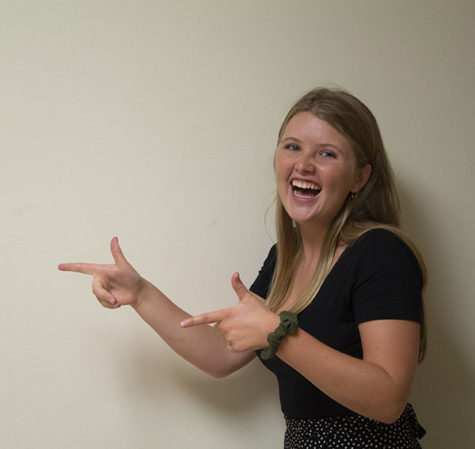 Anna McCormick, News Co-Editor
To the left is my bestie Dani! She is athletic, smart, pretty, and determined to do her best. She also has a nut allergy.