LT hosts Best Buddies prom in SC Corral
Kendall Wright '19 has been looking forward to his first Best Buddies prom this year. Each year, the Best Buddies clubs from all the local high schools come together to host a prom for the members. LT will host this year's event.
"The prom is a great event where the buddies can be with their buddy," Best Buddies sponsor Julie McDermott said. "This event is a culmination of another successful year for the club. The buddies love to meet new friends and form more friendships. The infectious smiles and the contagious laughter is the best part."
Best Buddies is a way to make new friendships and help spread the message to include all people, McDermott said. Students without differing abilities are able to befriend another student who may have intellectual abilities.
Last year, the Best Buddies prom was held at Oak Park-River Forest High School, McDermott said. It is an annual event that has been happening for about five years that rotates between the local high schools. It used to rotate only between LT, Oak Park-River Forest, and Riverside-Brookfield. However, this is the first year students from that York, Hinsdale Central and Hinsdale South will also attend the event.
The prom will take place on April 20 at the SC Corral, Best Buddies officer Lizzie Scotty '19 said. Last year there were about 200 to 300 attendees. With three other schools joining the prom, the turnout this year is expected to double to around 500.
It is a formal attire event where the students wear dresses or nice dress pants, McDermott said. It is a Hawaiian theme prom where they are also able to wear any tropical gear such as leis and sunglasses. During the night, there will be various activities for the students to participate in. There will be food for the students, music with a DJ, games such as limbo and hula hoops and a photobooth.
"It is really fun event," Scotty said. "All the buddies are in a big dance circle. It is super awesome because they are having so much fun, and it rubs off on everyone else. It is a really good environment."
The prom is not open to the whole school, and the students do not buy tickets. They had to RSVP to the club president, Katie McDermott '19, or to any of the officers at Best Buddies club by April 8. It was an open invite for anyone who was already a member of the club.
"I am looking forward to the dancing and music," Scotty said. "It will be my last hurrah for Best Buddies."
About the Writer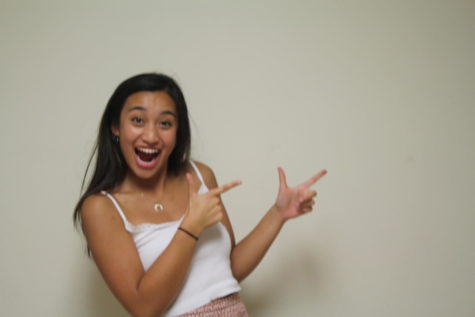 Dani Almase, Pulse Co-Editor
To the right is my bestie Anna (aka Cormy)! Anna is the most beautiful girl. She's so sensitive and intelligent. She also has a nut allergy.