Do It For Dominic fundraiser helps preserve student's legacy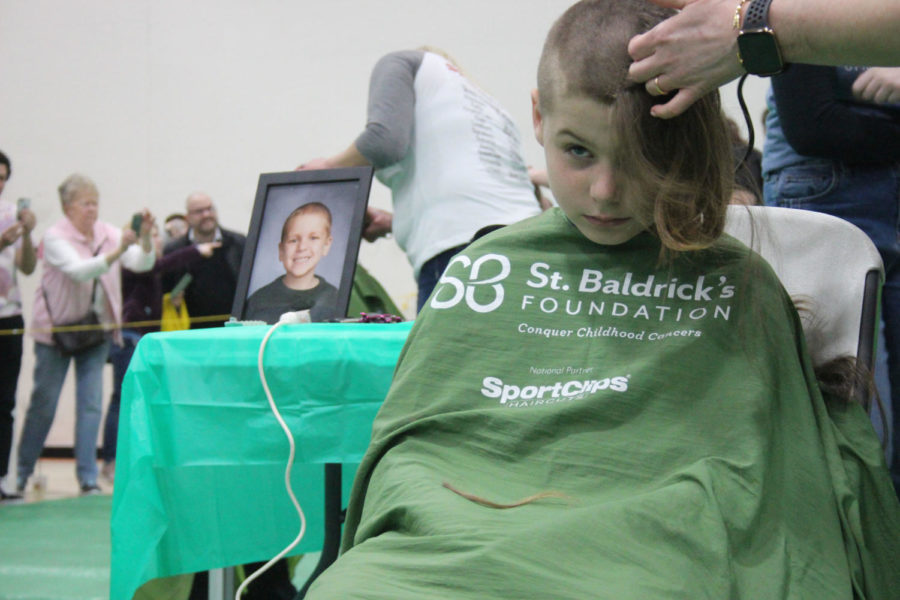 The 'Do It For Dominic' event has been raising funds and awareness for childhood cancer in the local La Grange and La Grange Park areas since 2008. After the passing of Ogden Avenue second-grader Dominic Cairo in 2011, Ogden Avenue Elementary Student Council and their advisor, Tara Peterson, began a St. Baldrick's team in order to register other students to participate in fundraising. On March 15 they hosted their annual event at the Max McCook Athletic Center.
"Anna Cairo, [Dominic's mother], approached our Student Council with the idea for the community to raise funds for childhood cancer research," Peterson said. "I think it was a really wonderful way to honor her son and carry on his legacy."
The students in the community, even kids as young as first graders, took interest in helping fundraise for St. Baldrick's.
"I think it's amazing what an active role the kids took in this," Peterson said. "They were so excited and motivated to help out."
A few years later, another teacher at Ogden became the advisor for their Student Council, taking a huge role in facilitating their 'Do It For Dominic' team.
"When I took over Student Council, I knew that it was a big event that they helps promote," Lauren Vaupell, Ogden teacher and Student Council advisor, said. "I didn't really know what to expect, but when you are here you [understand that] it just means so much to all the people that are here."
These events that branch off from St. Baldrick's allow people to participate in fundraising on a local level. Due to childhood cancer being such a devastating, complex and unexpected issue, one may find it hard to contribute in a meaningful way.
"We who aren't affected [by cancer] or don't have it, feel kind of helpless," Joshua Thomas, Forest Road Elementary School teacher, said. "St. Baldrick's is one of those things that allows people like us to be able to do something about it first-hand."
Before the Ogden team, there was the Forest Road St. Baldrick's team. Several former Forest Road students and teachers still participate in the events.
"I don't feel the need to stop and I know every year I raise more money," Quin Vukovic '21, a participant since 2010, said.
Many of these students have had a connection to the organization since the beginning, going back as far as participating in the first block party in La Grange Park started by Jim McCarthy and his wife.
"The original event wasn't at the Max, it was on our street," Mary Black, longtime participant said. "We used to have this huge parade Mr. McCarthy ran."
McCarthy had a group of friends that he wanted to get together and celebrate St. Patrick's Day with, like he did on the South Side back in the day, he said.
"We decided to put a theme to it and donate a bit of our money and our efforts to St. Baldrick's," McCarthy said. "Next thing you know we got 1,500 people on our block, 200 people shaving heads at our events, and it spiraled into a $1 million fundraiser that keeps going and going for the residents of La Grange Park and La Grange."
Much of the inspiration for the adults and the students to keep returning year after year is the desire to help such a good cause, McCarthy said. But even deeper than that is the sense of community it creates. Even though these people may not have known Dominic or Becca Mueller, a Forest Road sixth grader who also died of cancer, they can feel unity with others whose families have been touched by cancer.
"Everyone, even in other families, have been touched by kids who have cancer," McCarthy said. "My cousin's kid had cancer. Once you talk to someone else you find out someone else has cancer and another one. We all pulled together and said 'let's just do this and see.' If we raise $10, we raise $10. We shave our heads and walk in solidarity with all the kids that have cancer. It turned into something bigger than I ever imagined."
About the Writer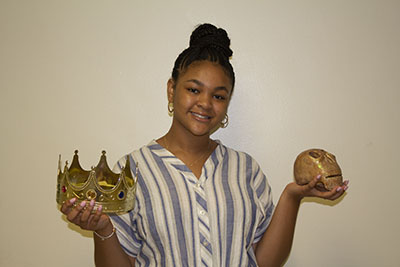 Nina Shearrill, Multimedia Content Editor
"Mike never tried to rap like Pac,

Pac never tried to sing like Mike". Drake