LT students immersed in Mexican culture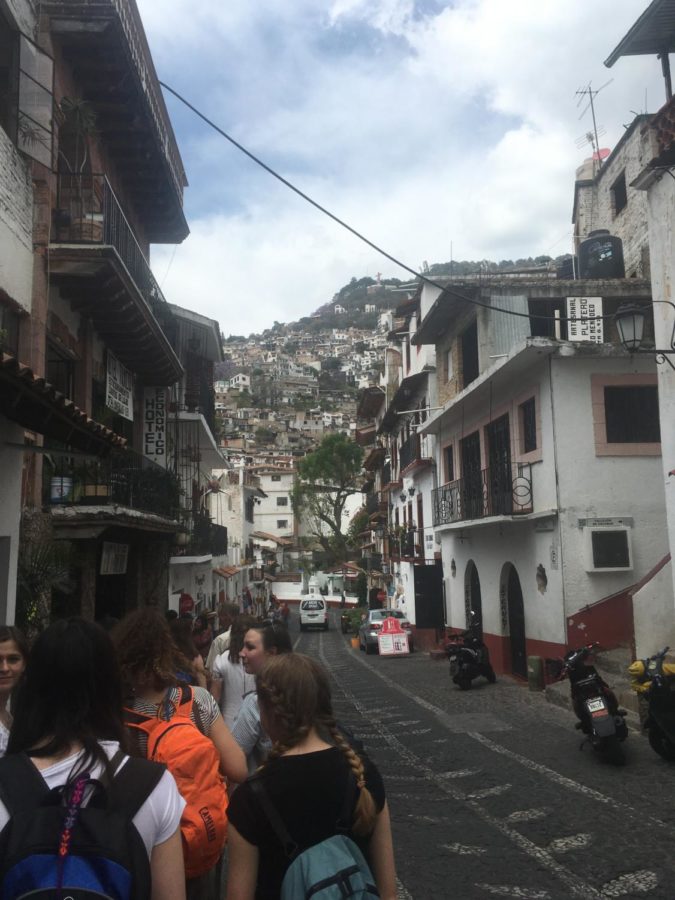 Over Spring Break, 17 LT students and 2 teachers went to Cuernavaca, Mexico. One of the places they visited was the orphanage, "Nuestros Pequeños Hermanos." Here, the students played sports and talked with many kids. One child in particular had a wonderful singing voice. The students enjoyed seeing how similar their music tastes were with his. They were able to bond over this and sing songs together. When the LT students left, they all hugged him and some were even crying when they had to leave.
"My favorite part was the orphanage because it is a break from the tourist aspect and school, yet we are still giving back to the kids in Mexico and they were honestly so inspiring," Isabel Drobny '20 said. "When I was there, there was this boy who was singing and he asked me to sing with him and we were both just bonding over one English song which is kind of insane to think about how music can bring people together."
From March 15 to 30, 17 LT students of all grades went to Cuernavaca, Mexico. They stayed with host families and experienced and learned about the culture. They also went to the university, Uninter in Cuernavaca.
"I expected school to be kind of boring but I honestly had a blast," Colleen Sullivan '20 said. "The teachers are super fun. At school I met a lot of people and everyone is so nice. It was so pretty driving to school because people have their houses painted so many different colors."
Along with LT students learning Spanish at the university, they were also constantly learning because they spoke to their host family and people they met in Spanish.
"Being here is rich Spanish content for two weeks straight," Drobny said. "We were only able to converse with the people around us in Spanish which was really cool," Drobny said.
Another place LT students visited was Taxco, the silver capital of the world.
"My favorite part was going to Taxco because I liked seeing all the different things people made out of silver and seeing the cathedral," Cerys Egan '20 said. "It was really pretty and really fun to see a different culture."
They also went to Teotihuacan to climb the Mayan pyramids.
"Personally I really liked Teotihuacan because of all the history and our tour guide brought us back into their belief systems and what everything was like back then," Sullivan said.  
Their tour guide, Bernardo, was an archeologist and has meet the artist, Diego Rivera.
"It's incredible what he knows and what he passes on to us," Spanish teacher Ellen Acuna said.
Another one of the student's favorite excursions was to Las Estacas, a national river and aquatic park.
"It was really pretty and it was nice to cliff jump, tan and swim," Drobny said.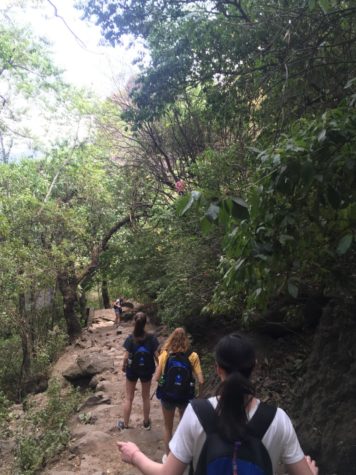 Acuna started taking LT students on trips when they needed someone to take students to Germany and then she moved to taking the Spanish students. This was Acuna's fourth time taking students.
"Every time it is incredible what students learn in the course of two weeks," Acuna said. The depth and the amount of knowledge that they obtain why they are here is so impressive."
Spanish teacher, Joellen Gregie went on the trip when she was a high schooler at LT and this was her 9th time going on the trip as a chaperone.
"One of the reasons I continue taking students on this trip is the moment when you see the students become more comfortable with themselves in a different country, with a different languages and with their [host] families because it is extremely precious to see," Gregie said.
The trip happens every two years. Current freshman and sophmores have the opportunity to go for the second or first time.
"I would definitely recommend this trip, Egan said. It was such a fun experience getting to be immersed in the culture and it is totally different than traveling with your family because, not only do you meet locals and get close with your [host] family, but you get close to a group of LT students that you can be with in the future."
About the Writer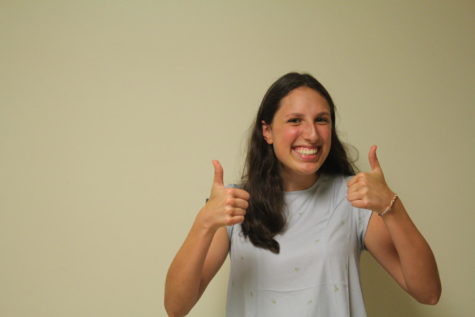 Nicole Klein, Website Editor
Once again, I am not related to Calvin Klein, but yes I know that would be cool!