Rock-A-Thon raises money for WTLT, LTTV programs
To support the LT radio station WLTL, students raise money through stunts.
Hang on for a minute...we're trying to find some more stories you might like.
WLTL managers Andy Danbury '20 and Paul Kraessig '20 were bobbing for apples and garlic sardines in a game known as "face-fishing" during the 88 hour broadcast known as Rock-A-Thon.
"I contributed 40 hours of my life, $60 from my wallet and most of my leg hair," Danbury said.
The WLTL and LTTV teams were answering calls, airing business liners, playing music and partaking in goofy behavior hoping to receive donations for their program.
They had a couple different shows where boys put on makeup, general manager Chris Thomas said.
"[The students] really got into it which made it really funny. It was visually striking," he said.
Other acts included sardines being eaten in between toes and dreadlocks being donated, Danbury said.
With business, family and community support a total of $27,858 was raised—an additional $6,000 more than the previous year due to the help from additional business sponsors, Thomas said.
"The management team did a really good job pre-Rock-a-thon," production manager Danny Tuohy '20 said. "We raised upwards of $15,000 beforehand."
The profit will be going towards a new broadcasting antenna and automation system, Danbury said.
Purchasing the new equipment is possible because of the dedicated individuals that came together for the production.
"During the final shift, all the managers were here and there were about two hours left, but [the students] had not reached their goal yet," Thomas said. "Kids really stepped up to reach the goal by going on-air and pushing people to donate. They did not just say 'well, we have done enough.'"
About 4,300 people tuned in on the WLTL stream alone, Thomas said. Typically three to five percent of viewers listen on the stream so that means about 140,000 people listened overall.
Although the event ran smoothly and the team met their goal, the students were very reflective on what improvements can be made next year, Thomas said.
"One of the big things [we talked about] is how we can make it better next year," Tuohy said. "Things like publicizing we're brought up, but we were pretty excited about the money we did make."

About the Writer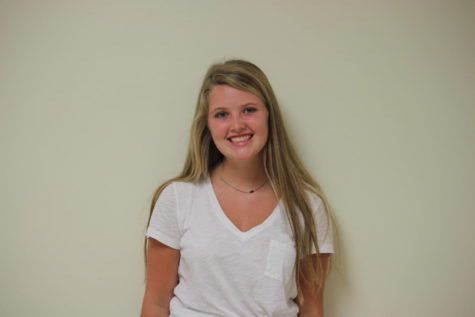 Anna McCormick, Reporter
I am a daydreamer stuck in the middle of the night.