University of Illinois race team visits LT auto shop
Hang on for a minute...we're trying to find some more stories you might like.
To inform students about engineering opportunities and highlight how helpful it is to get involved, the Illini Society of Automotive Engineers Formula race team, including Tim Kogucki '16 and Joe Koszut '17, visited LTHS on Nov. 19.
"We try to inspire the next generation of engineers, but that wasn't the entirety of the point," Kogucki said, "The point [for students] was to get involved in college and go above and beyond in something bigger than themselves."
The team visited the LT auto shop and spoke to the engineering and automotive classes taught by Blake Sauder, Kogucki said.  
"We hoped to show them what getting involved can get you in terms of friends and career success, and what they can do if they set their mind to it," Kogucki said.
Each year, the team designs and builds a new car that they then compete with, club president and driver Niket Shah said.
"The race team visiting was interesting because they build everything in the race car from the ground up and it is entirely student-run," Maggie Hennessy '19 said.
The team brought their car from last year and answered questions about the team, engineering and time management, Kogucki said.
"One thing I took away is that there are many hands on experiences that college offers for its undergraduates to pursue learning outside the classroom," Hennessy said.
Along with their presentation at LT, the team also visited Willowbrook and Stevenson High School because that was where other team members went to school, Shah said. A few students that are currently on the team first joined after hearing about it at high school visits a few years ago.
"All of us on the team were in the same spot as the current upperclassmen at one point," Koszut said. "We wanted to come back to give advice and answer less typical questions to help set them up for a smoother transition to college."
Currently, the team is preparing for competitions on May 7 in Michigan and June 20 in Nebraska, Kogucki said.
"One of my favorite things about the team is the satisfaction of seeing that car cross the finish line every year and seeing the respect we get from other teams for the quality of work we do," Kogucki said.
Every year the team competes against around 100 teams and is currently ranked fifth in the nation, Koszut said.
"It is always something we are trying to maintain," Kogucki said. "There is a level of quality and professional engineering work that is expected to come out of our shop."
Along with being a student, many of the team members, especially with leadership positions, spend between 30 to 50 hours each week working on the car, Kogucki said.
"The feeling of being successful in this endeavor that we commit hours to is what drives me forward to keep doing it," he said.

About the Writer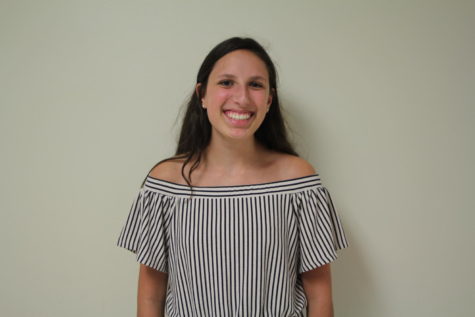 Nicole Klein, Reporter
Hi, I'm Nicole Klein! No, I'm not related to Calvin Klein, but yes, that would be cool.