All-school Assembly bounces back
Hang on for a minute...we're trying to find some more stories you might like.
On Feb. 8, the sound of LT students singing the fight song will be heard from blocks away. The All-school Assembly is one of the best days of the year for students at Lyons Township High School. Students from South Campus get bused over to North Campus to enjoy performances from peers as well as outside performers. This year the event will be beach themed.
"It's the only opportunity during the school year where all 4,000 students are under one roof so it's the one time that we are a single school, not a school with two campuses," Director of Student Activities Peter Geddeis said.
The All-school is a day of watching peers perform, play games and compete against each other. Other than one outside act, the event is completely student based.
"We try to get as many sports and clubs involved as possible so that no one feels excluded," Student Council president Pilar Valdes said.
The assembly tries to include sports from seasons other than winter which helps to promote school wide inclusion.
"There has been talk about having the baseball team and softball team this year and that's not typically something you see at a winter spirit assembly," Geddeis said.
When planning this year's assembly the student council members have been trying to include a variety of clubs and sports so that the same clubs don't perform every year.
"This year we plan on including the language clubs and the LT weirdos," Valdes '19 said.
Many acts change at the last minute so it is hard to say who will be performing on the
day of the assembly. The goal of the assembly is to promote unity and inclusion.
"At its core, the All-school assembly is really about celebrating LT," Geddeis said.
The event tends to be somewhat similar from year to year,but this years assembly may be a little different because it's assistant principal Kris Costopoulos' last year. She was the founder of the All-school assembly so student council wants to try and pay homage to her.
Last year, the assembly was canceled due to security concerns.
"I'm confident that the security measures that the school has undertaken this year in particular will create a secure environment," Geddeis said.
Positive about the new security measures and the activities they have planned, Geddeis and the Student Council plan to have an exciting 18th annual All School assembly.

About the Writer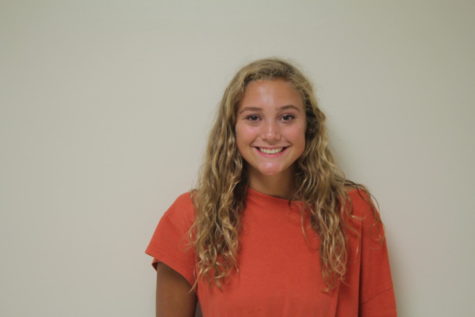 Grace Kulat, Photographer/Reporter
If you like water, you already like 72% of me

Twitter: @GraceKulat