Teachers sit in on November Board of Education meeting
Hang on for a minute...we're trying to find some more stories you might like.
At the beginning of a new school year, students can expect to see new faces, new teachers and new classes. LT faculty expected something new at the start of this school year as well- to ratify their new contract for this and upcoming school years.
The previous contract– which lays out logistics such as salary, health insurance, benefits and working conditions– between Lyons Township Education Association and the Board of Education was designed to serve until the start of the 2018-19 school year. Currently, LT teachers are still operating on last year's contract, though traditionally LT teachers' contracts have gone through the end of August, Superintendent Timothy Kilrea said.
"I don't want to paint the picture that this is adversarial, because it's not," Kilrea said. "We work very hard to recruit the very best teachers here, and we've always enjoyed an amicable positive relationship with one another… although it's been a long process, it is still ongoing, it is professional."
At the November School Board meeting on Nov. 19, over 115 teachers arrived wearing blue and gold and to demonstrate their support for their fellow teachers. Every seat in the room was taken, people were sitting in the aisles and lining up along the walls in order to attend.  Despite the room being packed, teachers still spilled into the hallway, craning their necks and standing for the full meeting.
"In the spirit of Thanksgiving, I would like to express the deep gratitude and feeling of connectedness I feel toward my colleagues for their tireless work to inspire, to instruct and mentor the students at Lyons Township, whether in the classroom, on the playing field or through the wide variety of clubs and activities students choose to take on," LTEA Union President and LT English teacher Joseph Maffey said in his statement to the board at the meeting. "Their influence has profound reverberations throughout this community."
When Board of Education Vice President George Dougherty offered the faculty the option to leave after Maffey had made his statement, not one teacher left.
"I [attended the board meeting] to support the education of students at LT and the amazing things teachers are doing inside and outside of their classrooms," former LTEA Union President and science teacher David Stormont said.
Part of what is changed in each contract is based solely on how the U.S. economy changes over the course of the year. If the cost of living rises, then the contract will reflect a raise in salary to match that. However, because no new contract has been agreed upon for this year, no such change in salary has occurred, meaning teachers are being paid, at least partially, based on a standard that reflects the economy of the previous year.
Discussions and negotiations concerning contract revisions cannot begin until March 1 of the final year that the current contract is in place, and it can be difficult for all parties to meet. It has been the position of the district to not discuss ongoing negotiations, Kilrea said. The LTEA adheres to the same policy.
"[The Board of Education] enjoys a professional relationship with our faculty," Kilrea said. "We understand that they are a very talented and dedicated group of individuals."
Much of what the teachers at LT do every day for their students is never listed in their contracts. LT teachers' commitment to their students is evident by their coming in early or staying late to offer additional help and giving up lunch or study hall periods to work with students- they are not required to do so, and it exemplifies the dedication shown daily to the student body.
While all negotiations happen behind closed doors, the discussions are still ongoing. As of Nov. 28 no formal contract agreement has been reached between the faculty union and the school board.

About the Writer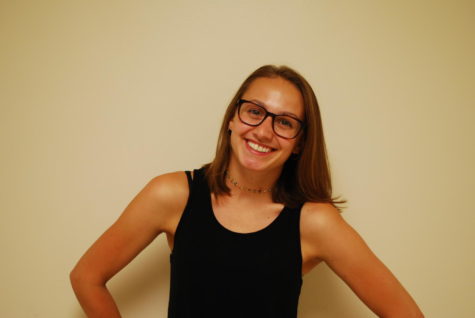 Grace Dekoker, Editor-in-Chief
Hello! In case you missed it up top, my name is Grace DeKoker, and I'm the editor-in-chief of the LION this year. If you ever need a cheesy science joke,...