University of Illinois at Chicago (UIC) institutes new scholarship program
Hang on for a minute...we're trying to find some more stories you might like.
The University of Illinois at Chicago (UIC) recently instituted the Chancellor's Fellows Program in hopes that free tuition will encourage high-achieving, low-income Illinois residents to stay in state for their college education.
"The state of Illinois has, over the past number of years, been rising in the rankings of states who have exported a [higher] number of students to other out-of-state institutions than they were importing," Director of Recruitment and Outreach Oscar Rodriguez said.
According to Illinois Policy, 83 out of 102 Illinois counties experienced a decline in population from July 2016 to July 2017. When population was measured over the five year period April 2010-July 2015, Illinois ranked number one for highest state out-migration rates:  -3.3 percent.
"There's a lot of concern about what that means because when students leave the state, there's a greater likelihood that they won't return," Rodriguez said. "For the vitality of the state of Illinois and the Midwest, it's really important that we keep a higher percentage of students in the state of Illinois so that they remain in the state of Illinois and contribute to the economy."
UIC received a $3.8 million allocation from the Illinois legislature, which is being redirected to fund the Aim High scholarship within the newly instituted Chancellor's Fellows Program, Executive Director of Financial Aid and Scholarships Kiley Fletcher said. All 12 Illinois public institutions were offered an allocation from the state, but not all schools accepted. Each university has to match the funds that they receive from Aim High in a new form of aid dollars, Rodriguez said.
"We felt that the best use of those funds was to try and attract, and keep, some of the higher ability students here in Illinois, the Chicagoland area and UIC in specific," Rodriguez said. "For us, we didn't think about it as just the Aim High scholarship; we thought that it was important to try and include so form of structured academic program."
The Chancellor's Fellows program was set up to allow students to participate in the Honors College, business scholars, or the academic component of the President's Award Program, Rodriguez said.
"We're trying to put together those scholarship dollars and also [add] an academic component to make sure that we keep some of the best and the brightest in Illinois and at UIC," Rodriguez said.
The scholarship program will start in the 2019-2020 academic school year, and only students who meet the Nov. 1 Early Action and Free Application for Federal Student Aid (FAFSA) deadline will be considered, Fletcher said. There is not a secondary application for the program and scholarship, but students must meet certain requirements to be eligible. On top of being an Illinois resident and graduating from an Illinois high school, one must meet specific academic and financial requirements to be eligible for this scholarship. If all criteria is met, the scholarship covers full tuition and fees.
A minimum of a 3.8 unweighted GPA and a score of 1360 or higher on the SAT or 30 or higher on the ACT are necessary, unless the applicant is awarded valedictorian at their high school. Because the program is targeting exceptional students coming from lower income families, applicants cannot come from a family that earns a total income exceeding six times the Federal

About the Writer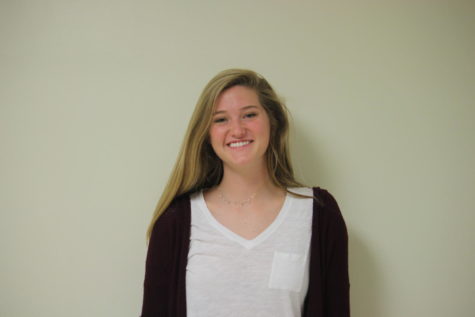 Harper Hill, News co-editor
My name's Harper Hill, and I am the News Editor for the LION Newspaper. In case you were wondering, I am the world's biggest fan of Dirty and the Dishes...