Home 2 Home extends help to those in need
In the beginning, Janelle Towne did not see the organization Home 2 Home project (H2H) as something she set out to start. It all began as a single service project at a homeless shelter. When Towne talked to the executive director of the shelter, she found out that the clients there were only given an air mattress when transitioning out of the shelter and into their own apartments. At that moment, Towne knew she would have to change that.
Towne founded the non-profit organization that started in September 2017 that helps families in need as they transition into a new home, according to the H2H website. The goal is to create a living space where the clients have their basic needs met, but also feel proud to come home. Most of their clients move in with little to no belongings, so the project collects used furniture and household goods from donations received from the community to decorate the residence. "The reaction of my first clients [move in] was the sole reason for the start of Home 2 Home project," Towne said. "At that time, this was still just supposed to be a one time service project. After seeing that we could literally take someone from a situation where they had been living with nothing more than an air mattress and a small tube TV in the corner of the room, to a beautiful space that felt like home, it was the catalyst for the entire organization."
Since the foundation is community based, Towne first started a Facebook group to collect donations of used furniture and household items from local moms that were willing to join the cause, according to the H2H website. Within six weeks, Towne had finished three move-ins with four more on schedule. It was that time she decided to turn it into more than just a Facebook page, and she began the process of filing with the state and federal government to become a non-profit organization.
The organization chooses the clients through their partnering agencies as stated on their website. The agencies include Family Shelter Service, Safe Families for Children, and South Suburban Pads. H2H relies on their partnering agencies to prescreen and refer clients.
Volunteer and Western Springs resident Gia Schurla became instantly interested in the H2H project when she saw a social media post about the association. She loved what it was doing for families and wanted to take part in it.
"The most memorable moment was being there when the client walked into her former unfurnished apartment, and she saw how beautiful her fully decorated apartment looked," Schurla said. "She was speechless while she looked around. It was awesome to witness."
Their most recent event, Homecoming, took place in Elmhurst on Nov. 2, executive director Lisa Hilgenberg said. The event was to help build their capital to create a sustainability for the organization. It was attended by 325 participants who helped provide funds for all different types of operational costs including client move-ins. Throughout the night, a band played for the participants and a silent auction took place, along with the opportunity to give donations to the organization.
Overall, the event was successful with more than $90,000 raised. The foundation is always looking for more volunteers to help in the future.
"We want the community to recognize that small gestures go a long way in helping our neighbors," Hilgenberg said. "We are always looking volunteers that can lift the furniture for move-ins. This is an ideal for sports teams, service clubs and community groups that want to get involved in one-time projects."
About the Writer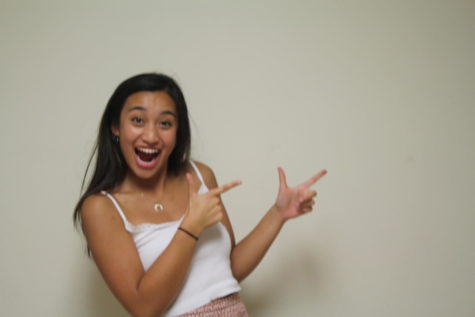 Dani Almase, Pulse Co-Editor
To the right is my bestie Anna (aka Cormy)! Anna is the most beautiful girl. She's so sensitive and intelligent. She also has a nut allergy.