LT to provide Wi-Fi for students
LT is expecting to be able to provide students with access to free Wi-Fi by the end of the 2018-19 school year. After preliminary testing that will give access to some staff, the network will allow students to connect multiple devices at school.
"Our goal is to make sure that we do it right and well, and so that when we do make it available, that the experience is going to go as smoothly as we can hopefully make it," Ed Tennant, Director of Technology Services, said. "But definitely this school year is the thought."
The decision to implement student-accessible Wi-Fi was made prior to the summer of 2017, Tennant said. However, delayed grant funding slowed down the project. The tech team made use of that school year to plan, and anticipates rolling out the service before the end of the school year.
The goal is to give students more convenient access to resources that will assist them in the classroom, such as Canvas, Tennant said. They arrived at the decision through listening to students, staff and through observing the way students have become more comfortable with technology.
"At some point, students are coming to our school understanding how to use technology and we're adapting to the way students are already coming to us and the way that they prefer to learn," Joseph Maffey, an English teacher and faculty tech coach, said.
Tennant also expects to test the service using a small number of staff members before letting students connect, he said. The goal is to troubleshoot any issues quickly and make the transition smoother for everybody.
"I want to make sure that it's a good experience for [students], not a frustrating experience," Tennant said. "Planning and proper testing is going to move us in that direction."
The administration hasn't specified a limit on the number of devices a student might use, but they expect students being connected to the network with two or three, including district-owned devices, at the same time, Tennant said.
While students will be able to utilize their personal devices at school, there would be certain limitations. Cellular reception would not be improved by connecting to Wi-Fi, Tennant said. The connection will give smartphones and tablets internet access, but not access to the cellular providers' networks.
Students will also not be able to access their H-Drive on the LT server from their personal devices, Tennant said. This is because the connection will only provide internet, not access to LT's internal files.
About the Writer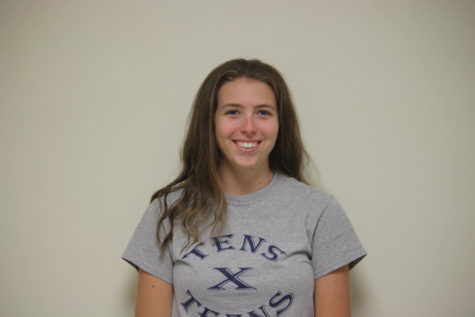 Taylor Schmitt, Website/Social Media co-editor
I'm a Co-Web/Social Media editor for the LION! When I'm not posting on the website, you can usually find me in the Reber Center acting or searching...