Sterigenics in Willowbrook faces lawsuits, protests
Hang on for a minute...we're trying to find some more stories you might like.
Sterigenics, located in Willowbrook and just 6.4 miles from LT, has been accused of releasing harmful and carcinogenic chemicals into the air. Residents of Willowbrook and nearby communities have responded to this threat by protesting and filing lawsuits against the company in hopes of shutting it down.
On Oct. 2, Republican Governor Bruce Rauner, who used to have a financial stake in Sterigenics, called for Sterigenics to be shut down until there is further investigation, according to the Chicago Tribune. To reassure the community that presumed health risk will no longer occur, Rauner ordered his staff to refer the case to Illinois Attorney General Lisa Madigan, and encouraged state Democrats to issue a court order to close down Sterigenics temporarily until there is more information about the risk.
There is not enough evidence that Sterigenics poses a immediate threat, but what leaves residents concerned is the releasing of ethylene oxide- a chemical that can cause breast cancer, leukemia, and lymphoma, according to federal records.
In May, a report from the Environmental Protection Agency (EPA) was released stating that neighborhoods around the facility of Sterigenics, a company who sterilizes medical products, have an increased cancer risk due to the company releasing ethylene oxide into the air. Ethylene oxide is a federally rated carcinogen, and poses a cancer risk 30 times greater than previously thought.
The EPA measured ethylene oxide levels in nearby residential areas, and concluded the cancer risks in southeast DuPage are more than six cases of cancer for every 1,000 people, according to the Chicago Tribune. Furthermore, the census tract surrounding this Willowbrook facility has the highest cancer risk in Illinois, and the 19th highest cancer risk in the nation, according to the Law Offices of Salvi, Schostok & Pritchard.
In response to concerned residents, Sterigenics claimed they would reduce the ethylene oxide emissions by 90 percent in July. On Sept. 20 and 21, a third party witnessed by representatives from the EPA, tested the equipment upgrades that back vent process emissions. The test results showed that all test measurements taken in the outlets of the two emissions control systems were below the maximum limit.
"Our Willowbrook facility achieves and exceeds the compliance requirements set by the U.S. EPA and Illinois EPA," Chief marketing officer Kristin Gibbs said.
Residents are left concerned because prior to these adjustments, ethylene oxide has been being released into the air for about 34 years.
Ryan Feeney was one of many who filed a lawsuit against Sterigenics. Feeney grew up nearby Sterigenics, and attended Hinsdale South High School located just one mile from the company, his lawyer Ben Hensley said. He was diagnosed with Non-Hodgkins Lymphoma his senior year of high school.
Feeney is suing the company for the damages they caused him due to the release of a carcinogenic chemical, Hensley said. The damages include medical bills as well as emotional harm such as pain, Hensley said.
"He spent his senior year of high school going through chemo instead of enjoying his last year of highschool," Hensley said.
Sterigenics has not responded to the lawsuit therefore; the court date is not yet determined, said Hensley.
Furthemore, Andrea Thome has filed a lawsuit against Sterigenics holding them responsible for her parents' sicknesses.
According to her blog, both her parents lived in Willowbrook, unaware of ethylene oxide being released nearby. Her mother died in October of 2014 due to liver and kidney disease, and her father is currently struggling with a brain tumor.
"There is no way in hell I'm going to sit by and let any other members of my family or community continue to breath in this toxic sludge," Thome said in her blog.

About the Writer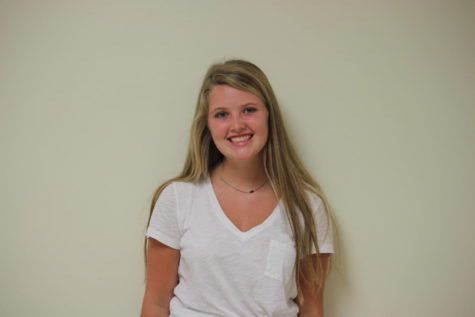 Anna McCormick, Reporter
I am a daydreamer stuck in the middle of the night.