LT prepares for mock election
Hang on for a minute...we're trying to find some more stories you might like.
On Oct. 23 in both NC and SC cafeterias, LT students will be eligible to participate in a mock election in which votes will determine the state governor, the lieutenant governor and attorney general.
"It's a nice educational opportunity that promotes the actual election," Global Studies Division chair Paul Houston said. "It promotes students' rights and hopefully responsibility to participate in elections when they're old enough to vote, and it's kind of fun."
The social studies department at LT has partnered with the League of Women Voters of LaGrange (LWV) in order to make the mock election as realistic as possible, Houston said. For example, the Cook County Election Operations Center is providing actual sample ballots and voting booths, LWV Voter Services chair Melissa Liebs said.
"One of the missions of the League of Women Voters is to educate and empower voters," Liebs said. "It is important to show voters how easy and necessary it is to vote."
Mock elections are meant to increase active student participation in government affairs, Houston and Liebs said.
"A mock election is a critical tool used to increase the probability of getting voters to the polls by demystifying the voting process," Liebs said. "Democracy will not work [with a] low voter turnout. [A mock election] is a tool used to increase voter turnout; that is why the LWV and LT feel mock elections are important."
After all votes have been cast, they will be counted by hand because of the lack of an electronic scanner. Thus, the final tally will be announced either at the end of the day or later, depending on the number of student voters that participate, Houston said.
Students will not be voting on the various state representatives and state senators up for election as those races pertain to specific counties in which not all LT students live.
"I think high school students have a lot to offer, so I think educating them about elections and making it more likely that they'll participate benefits them and society," Houston said. "I think their voices are very important and valuable."

About the Writer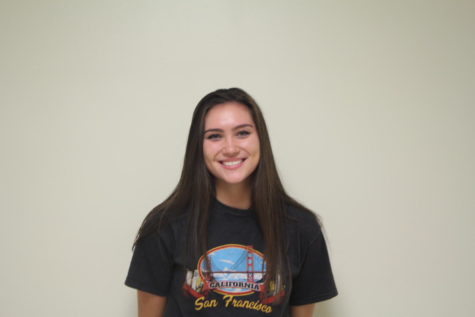 Maggie Kahn, Reporter
Yes, I have a twin sister that looks exactly like me, and no I can't feel it when you hit her.