Peppy Primary Returns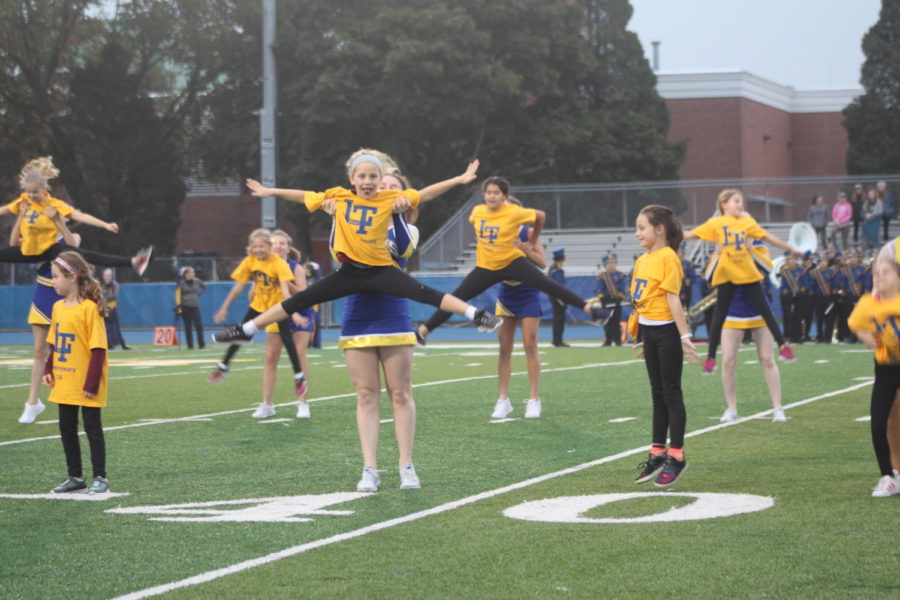 The Peppy Primary Poms event occured on Friday, Oct. 5 at 5 p.m. Poms hosts the event for girls ages 7 to 11 to introduce them to LT athletics and also serves as a fundraiser for the team, Varsity Poms Coach Brittany Knickelbein said.
"It is about getting kids involved in the LT poms program, introducing kids to poms at an early age so they can see what they can do in high school," Knickelbein said. "It is also a way for the LT 'pommers' to utilize their leadership and responsibility skills to help a child learn and grow as a performer. [It gives the girls] the opportunity to see it first hand so they can aspire to do it when they get to high school."
This year, 62 girls met at the South Campus field house at 3:30 to check in and find their older partner, an LT pommer. The LT poms teams taught their younger buddies a dance to Ariana Grande's "No Tears Left to Cry," Kerry Durkin '21 said. After practicing then performing the dance during the halftime show of the varsity boy's football game, the girls ate pizza and spent more time bonding with their pommer, Knickelbein said.
The girls were supposed to perform at the sophomore boys' football game at 5 p.m., but ended up performing at the halftime show of the varsity game due to a schedule change in an attempt to avoid the incoming thunderstorms, Durkin said.
There were more participants this year compared to only 30 last year, Durkin said. Since the girls performed during the varsity game, there were also more spectators than last year.
"I think this event was a great success," Knickelbein said. "We had a great turn out of participants. Everyone performed with smiles and excitement."
About the Writer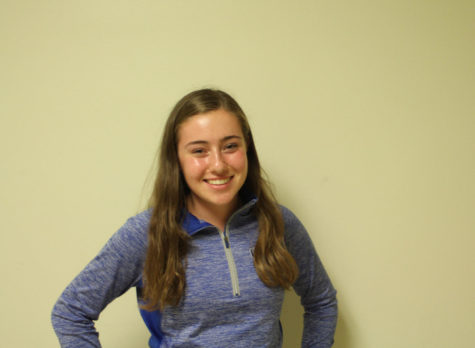 Diane Makovic, Co-Editor in Chief