Student lobbies on Capitol Hill
Hang on for a minute...we're trying to find some more stories you might like.
Over the summer, David Kopp '20 went to Washington D.C. to advocate for more funding for eye research through the organization Prevent Blindness.
"I wanted to make a difference and help get money for people all around the country who are struggling with different types of vision diseases," Kopp said.
Since Kopp is blind and has Aniridia and Glaucoma, he goes to Dr. Barnes, an ophthalmologist, Kopp said. He got the opportunity through his ophthalmologist. Barnes recommended Kopp because he was no longer advocating and they needed another advocate.
"When I got the opportunity, I was excited and nervous," Kopp said. "I definitely wanted to go. This was not an opportunity I was going to pass up."
After an informational meeting on the first night, the advocates were split up into groups the next day, Kopp said. Kopp talked to four staffers for congressmen in their offices, including a staffer for Tammy Duckworth. He also talked to congressman Rodney Davis from the 13th district of Illinois.
"One of the most memorable parts of my trip was meeting with Rodney Davis," Kopp said. "He is really nice and his best friend growing up was partially blind, so he understood it and was very knowledge about what we were asking for."
Everything they were hoping for has passed in the government's budget and the money is going to different government entities for research and access to care, Elyse Fineman, Illinois Director for Prevent Blindness said.
"David is an amazing guy," Fineman said. "He is very well spoken, picks up on concepts very quickly, has a great personality, is very driven and inspirational."
During their 20 minute meetings with politicians, David told personal stories and advocated for more funding for research so these diseases could be prevented or potentially be cured, Kopp said.
"It was great to see him in action," Fineman said. "He was an amazing asset to our advocate group and added a lot of value to our presentations."
Including Kopp and his mom, 7 people went with the Illinois Branch and there were more people representing different states, Kopp said. Kopp was the only one visually impaired and was the youngest.
"It is very important to keep the funding consistent and for people to have access to care," Kopp said.
People don't have access to care for a variety of reasons, Kopp said. Many times that is because there are not ophthalmologists close to people's homes. For example, there is only one ophthalmologist South of Peoria in Illinois. Another reason is that some people can't afford care.
"I would definitely go back and keep advocating," Kopp said.

About the Writer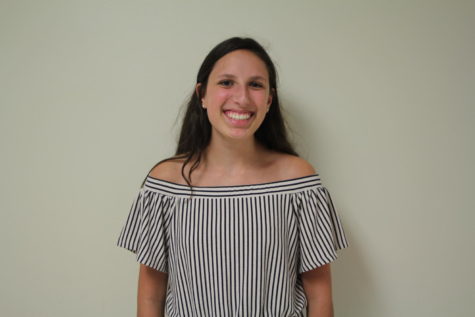 Nicole Klein, Reporter
Hi, I'm Nicole Klein! No, I'm not related to Calvin Klein, but yes, that would be cool.