Legacy wall brings hope, positivity
Boystown, a neighborhood in Chicago, received a new addition in 2012: a decorated wall in honor of gay advocates and famous LGBT people in American history. They called it "The Legacy Walk". It features icons and figures like Frances Perkins, Sally Ride, Oscar Wilde, Keith Haring, Walt Whitman and so many more.
"Finally there existed a place where the contributions of LGBT people from all over the world could be put on public display in the heart of an international city that had opened its arms to its LGBT sons and daughters," according to the Legacy Walls website.
From there, founder of the Legacy Walk Victor Salvo and his team have worked relentlessly to raise awareness for the  LGBT community. In 2014, their idea came into view: create a moving Legacy Wall so that people all over the world could see what Chicago saw.
"The Legacy Wall's purpose is both to enlighten the general public as well as to give LGBTQ students – who go through every day of their lives never hearing anything positive about people like themselves at school while enduring insults and slurs in the halls – a reason to hope," Salvo said. "It's to understand that people like them matter – and have always mattered – even if no one has ever bothered to tell them."
Since 2015, the Legacy Wall has been nationwide, even visiting the Illinois State Capitol. This April, the Legacy Wall made its first ever appearance in a high school at LT. It spent one week at SC on display in the library and another at NC in the lower level of the library.
"It feels like a bigger step to changing the way school is for LGBT students, so they can finally express themselves openly," PRISM member Tajia Folka '18 said. "It's like knowing that our school is willing to express who we are."
With the help of principal Dr. Brian Waterman, PRISM club sponsor Maria Rohloff was able to work with Salvo to have the Legacy wall set up in both NC and SC. Walgreens and AT&T sponsored the installation cost, Rohloff said.
"I feel a huge sense of accomplishment because we are giving kids role models," Rohloff said.  "We learn about a lot of things in history, but our community isn't brought forth. This is a way for kids to know who did these things and have someone to look up to."
Rohloff has been involved with PRISM for nearly 10 years, she said. Along with her passion, Rohloff got involved with PRISM here at LT for a person very near to her heart: her son.
"I was blessed with a son who is gay," Rohloff said. "That was the point that really drove it home for me. He attended LT, and one day he told me 'Mom, I never had a bad day at LT', and after hearing that, I wanted to raise awareness to make sure other students felt the same way, hence the Legacy Wall."
About the Writer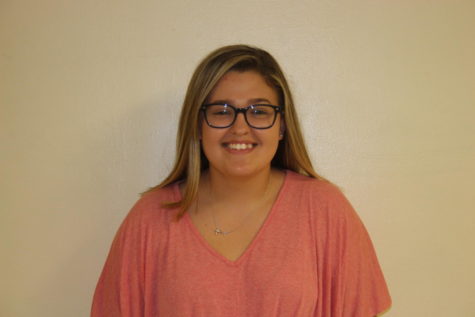 Christina Rossetti, Photo Editor