Highway Authority to widen 294, impact community
The Illinois State Toll Highway Authority has embarked on a project to repave and expand the 24 miles of I-294 from Balmoral Avenue in Rosemont to 95th street in Bridgeview, Western Springs Village Manager Ingrid Velkme said. The $4 billion project commenced this year and will continue until an estimated completion date in 2025.
The pavement has only seen minor reconstruction throughout its existence, rather than a total renovation. The LT community, whose western boundary is mostly concurrent with I-294, will be impacted by the project.
Two key projects will occur in Western Springs with the promise to have important implications for the community, Velkme said. Issues with aging infrastructure, traffic congestion and safety concerns all contributed to the decision to move forward with the project.
"This will have a big impact on our area," Velkme said. "It will be dusty and it will be noisy."
The BNSF railroad bridge that passes over the 58-year-old pavement adjacent to Spring Rock Park will be taken down, Velkme said. A temporary "shoofly" bridge will be built in its place to handle train traffic during the construction of the new bridge. Portions of sidewalk and parking along the train tracks will be replaced by construction staging areas.
Additionally, the pedestrian bridge at Western Avenue and Maple Street will be dismantled and reconstructed. The Highway Authority has not announced whether it will remain in the same place or move to a new location, Velkme said. The Highway Authority will also remove the Hinsdale and O'Hare oases permanently, but retail will remain along the existing sides of the highway.
The impact to homeowners whose property borders I-294 has been a contentious issue of conversation in local media, especially in Hinsdale. The Doings Western Springs reports that the Highway Authority invited 20 Hinsdale residents to a meeting about the proposed changes, but more than 50 attended; attendees included Rep. Patti Bellock (R-Hinsdale) and Sen. Chris Nybo (R-Elmhurst), both of whom represent the area.
Western Springs residents Jim and Nancy Tyrrell have lived in their home next to the highway for 15 years and their property will be affected by the expansion project. Officials from the Highway Authority communicated to them that approximately 15 to 20 feet of their backyard will be purchased through eminent domain, Jim said. By increasing I-294 from four to six lanes with a flex lane on each side, increased pavement space will necessitate more drainage. Jim and Nancy's purchased property will contain either an underground pipe or a ditch for groundwater.
"We knew when we bought this house that we're up against the highway and next to the public works, and things can change," Nancy said. "You take a risk, but we didn't really think they were going to double the size of the highway."
While they express their disappointment with the project, Jim, who is also a member of the Western Springs Board of Trustees, also sees the project from the perspective of the community.
"I don't have any say in [the expansion project]. All highways take people's property," Jim said. "When they put the Eisenhower in during the '50s it was outrageous how much property they took, but they had to do it."
Western Springs Village President Alice Gallagher sees the expansion as imminent regardless of the village's opinion on the issue, so she identifies cooperation as a key aspect of the project.
"It is my theory that we are not going to stop this; this is a corridor wide expansion. One or two communities is not going to stop it so the best way to serve our residents is to work cooperatively with the toll road. Through mutual planning, we can minimize the impact on our residents while having a say in the improvements.   And honestly, the Tollway has been very receptive to that. They have made some changes and adjustments based on our feedback."
For Velkme, the highway expansion project comes down to best serving the residents she was hired to serve.
"We've been working with the toll road since 2016 and I don't know if other villages have," Velkme said. "Our village is working very hard to protect our residents. We may not like the project but we know that it's going to happen and we will make the best of it. Our goal is to make sure Western Springs is made whole again after everything is over."
About the Writer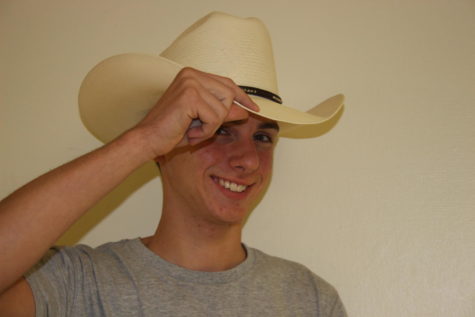 Brandt Siegfried, Online Editor
I am the humble keeper of this online establishment. Please adhere to Rules of Civility and Decent Behaviour In Company and Conversation by George Washington...