BPA heads to nationals
Hang on for a minute...we're trying to find some more stories you might like.
After its success at the state level, LT's Business Professionals of America team will head to nationals from May 9 to 12 in Dallas, Texas. The team is taking eight of its nine qualifying members to compete in events ranging from web design to business management.
"What's interesting about school is that people are pretty obsessed with the idea of quantification," Cole Flott '18 said. "I do a lot of things outside of school, but there isn't really a lot of opportunity to show my worth outside of what I believe, because it's just hard to say that. But when I placed first at nationals in a school-driven competition for web development, people would say, 'Wow! That's pretty cool!' Outside of that, I've never had the opportunity to impress people with what I can do, and that's really valuable to me."
Business Professionals of America (BPA) is a nationwide career and technology education organization for students interested in business and technology, advisor Krista Wilcox said. BPA educates students by sponsoring competitions for students across the country, ranging from accounting to PC repair. Students are assessed through scantron tests and also practical tests, which are specific to the event. They can only participate in two events.
While LT is one team, the students are all participating in individual events, which means that each student must prepare differently, Wilcox said. Depending on their event, and method of assessment, students may participate in practice events, research and study class notes to prepare for their event, other advisor Jennifer Walker said.
"I've taken the web design national exam twice now, so for me the most important part of nationals is always the kids that are there," Flott said. "There's such a cool, communal feeling that comes from being around hundreds, even thousands of kids that come from around the nation and are super passionate about something and have worked really hard to get there. Everybody's just always incredibly excited to be there. You get to meet some great people and make friends."

About the Writer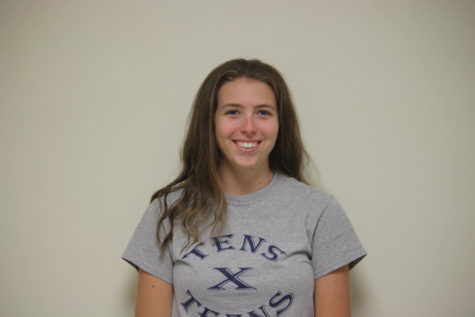 Taylor Schmitt, Website/Social Media co-editor
I'm a Co-Web/Social Media editor for the LION! When I'm not posting on the website, you can usually find me in the Reber Center acting or searching...