Student named winner of Third District Congressional App Challenge
Hang on for a minute...we're trying to find some more stories you might like.
When Programming teacher Natalie Carlson casually introduced the concept of the Congressional App Challenge to her Programming Club students, Scott Turro '18 jumped at the opportunity to submit his complex app to the highly selective contest.
"I submitted it to experience publishing a totally finished app," Turro said. "I worked out all the bugs and had the app tested by multiple people before I submitted it."
Using a combination of his knowledge in math, physics and graphics, Turro created his own simulation of the old handheld children's toy known as the Water Ring Game in which rings are shot into suspended hoops. His mobile app was named winner of the Third District Congressional App Challenge by Congressman Dan Lipinski on Dec. 11.
"The app submission we received varied significantly, and all were great demonstrations of the students' creativity and skill," Lipinski said in an interview with an LT Community Contributor. "Scott's app stood out for the sophistication of the code and the STEM skills he demonstrated."
The Congressional App Challenge, which was started in 2015, is hosted by members of the U.S. House of Representatives. The purpose of this challenge is to promote coding to high schoolers interested in science, technology, engineering and math (STEM). Across 42 states, 190 Congressional districts participated in the challenge. A total of 4,900 students applied nationwide, but there was only one elected winner in each participating district.
Rep. Lipinski presented Turro with the award at LT during his iOS Development class on Feb. 16. Lipinski and Turro discussed the math and physics behind the Water Ring Game app, as well as the importance of programming classes at LT, Turro said.
"I was very nervous, but it was very nice to see him," Turro said. "[It was] definitely a huge moment in my career. I'm definitely going to be looking back, as I move forward, on that moment."
The contestants were judged on concept, design and skill. Students were also asked to submit a video demonstrating and explaining their app, as well as answer several short answer questions about the process.
Turro took Programming in Visual Basics his sophomore year with Carlson where he learned fundamental skills of programming, he said. During his junior year, Turro took AP Computer Science instructed by Julia Brenson, where he learned JAVA language and was able to apply his programming skills. Turro is currently enrolled in iOS Development Apple Apps with Carlson.
Although Turro is taking a development class, he worked on this app during his study hall using a platform called Processing, Carlson said. Processing is an iPhone application tool that helps users create apps.
Turro's Water Ring Game is in JAVA which is not compatible with smartphones, so Turro's app is not accessible by the public.
"I would have to bring it to the next stage and bring it to actual development [before] releasing it to the public," Turro said. "But I think I'm going to stop there as production goes. If I wanted to produce an actual app, I would create a new one."
Instead of using a previously generated physics engine to assist in the app-making process, Turro created his own physics engine and met with physics teachers to confirm that his work was correct, Carlson said.
"He went through this huge process to make it his own instead of just piecemeal putting stuff together," Carlson said. "He did not take the easy route, but I think his product was more impressive because he did a lot of his own work. He's incredibly humble for a kid who is very talented."
Turro's app simulated the drag that occurs when dropping a ring in water, as well as includes a Z-coordinate, allowing the rings to move respectively when the phone is tilted up and down.
"[The process was] very slow," Turro said. "It was very hard to program because the app was made by an [independent] developer, it wasn't made by an official business. It was a lot to work with, and very hard with the errors… I eventually got it."
With a dream of going into computer science, mathematics or physics, this experience has helped Turro understand the complexity of the app-making process, as well as the importance of paying attention to detail, he said.
On April 12-14, the winners of this challenge will have their finished products screened in Washington D.C. in the U.S. Capitol building. Turro's app will be displayed, and he plans to attend this event.
"I'm pretty excited for it," Turro said. "There's going to be a huge mass event. They invited me to show my presentation to Congress, so I think I'm going to take that opportunity."

About the Writer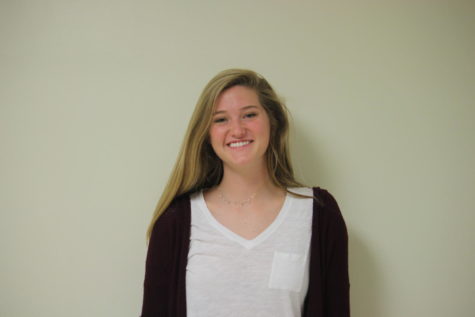 Harper Hill, News co-editor
My name's Harper Hill, and I am the News Editor for the LION Newspaper. In case you were wondering, I am the world's biggest fan of Dirty and the Dishes...