Mathletes to host trivia fundraiser for Dare2Tri
Hang on for a minute...we're trying to find some more stories you might like.
The LT Math Team will be hosting a trivia night fundraiser on April 14 in the NC cafeteria to support the organization Dare2Tri. The event, which will begin around 6:30 p.m., will feature five rounds of trivia questions over a variety of topics, a split-the-pot raffle and prizes from local businesses. The night will be organized Ravinia-style, where participants bring their own food and drink.
"I heard about [Dare2Tri] through other people, and I just thought that it is a really cool organization. I volunteered for them, but it was tough to get out to their practices on Tuesday nights," Greg Smith '19 said. "But, I still wanted to do something for them, and I decided I should try to start something like this."
Dare2Tri is a Chicago-based organization that helps disabled and injured people get involved in sports and foster healthy lifestyles, Smith said. They work with athletes of all ability levels to help them engage in more active lifestyles despite their disability. Their programs include everything from paratriathlon training to wounded veteran rehabilitation to uniting visually impaired runners with guides, according to Dare2 Tri's website.
"[The fundraiser] really started because I volunteered for them and then realized that I couldn't dedicate regular weekly time, but still wanted to help out," Smith said.
The Math Team is not the only LT organization works with Dare2Tri. Last year, the special education department worked with them to help special education students participate in the sophomore triathlon, Joe Barker, math team sponsor, said.
While there is no dollar-specific goal for the night, the Math Team hopes to get at least 20 tables of eight students each, Smith said. The fee for registration is $5 for students and $10 for adults. There will be tickets available at the door, as well as some tables. In addition to the price of admission, the math team will be accepting additional donations online.
With a competitive event like trivia, the Math Team has been reaching out to other academic teams like the Science Olympiad and Model United Nations teams to try to get a friendly academic rivalry to encourage competition and raise money, Barker said.
"We thought that it would be fun to get different teams of students competing. It might be really interesting," Barker said.
If students are interested in registering a table or donating to the cause, email [email protected] or [email protected].

About the Writer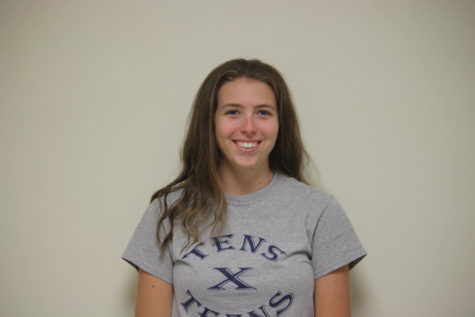 Taylor Schmitt, Website/Social Media co-editor
I'm a Co-Web/Social Media editor for the LION! When I'm not posting on the website, you can usually find me in the Reber Center acting or searching...