Candidates declare victory in local races
Lipinski, Rauner narrowly defeat opponents; Pritzker wins Democratic nomination for governor
Illinois voters, including a number of LT students, went to the polls on March 20 to select candidates to represent their parties in the Nov. 6 general election. This fall, voters will select the winners of the governorship, other statewide offices, representatives for Illinois' 18 congressional districts and a number of important local offices.
One of the highest profile races, the contest for Illinois' Third Congressional District Democratic primary, ended in a close 51 percent to 49 percent win for incumbent Rep. Dan Lipinski (D-Western Springs).
"My focus has always been jobs and fighting for the middle class," Lipinski said. "The bottom line is trust and my constituents trusting my decisions; that I'm going to be looking out for them."
He faced La Grange businesswoman Marie Newman, who positioned herself as a progressive alternative to Lipinski's moderate record. Nationally, many analysts saw the race as a conflict between traditional Democrats and progressive Democrats, however Lipinski did not see his contest this way.
"Any congressional race is about the district," Lipinski said. "I was not surprised [I had an opponent] because of all the angst and concern about Donald Trump and the question of how the Democratic Party would react to [his] presidency."
Incumbent Gov. Bruce Rauner won the Republican nomination for re-election with 51 percent against his challenger, state Rep. Jeanne Ives (R-Wheaton). Ives' campaign was fueled by conservative dissatisfaction for bills signed by the moderate Rauner, most notably H.B. 40 (which authorizes taxpayer funding for abortion). Rauner faces a tough road to victory in November, and the University of Virginia Center for Politics journal has labeled Rauner "the most endangered incumbent Republican governor" in the United States.
On the Democratic side, billionaire philanthropist J.B. Pritzker handily won his party's race. While he only won 45 percent of the vote, his nearest opponent, state Sen. Dan Biss, placed second in a crowded field with 26 percent. According to CBS Chicago, the candidates spent over $100 million together to win their primaries; many analysts believe the fall matchup will be the most expensive gubernatorial race in American history.
Locally, Illinois House Republican Leader Jim Durkin (R-Western Springs) won his primary battle against Burr Ridge Mayor Mickey Straub for the 82nd House District handily with nearly 68 percent of the vote. Durkin will face Democrat Tom Chlystek in the general election. The district covers portions of La Grange, Western Springs, La Grange Highlands, Indian Head Park, Burr Ridge and Willow Springs.
"I think elections are a discussion of ideas of what voters are looking for," Durkin said. "Primaries can get messy, but at the end of the day it's the people in the area that are going to decide. I'm honored to represent the 82nd district."
The general election will be held on Nov. 6. All students who will be 18 by this date are eligible to vote. You may register online through the Cook County Clerk's Office or at a local government office.
About the Writer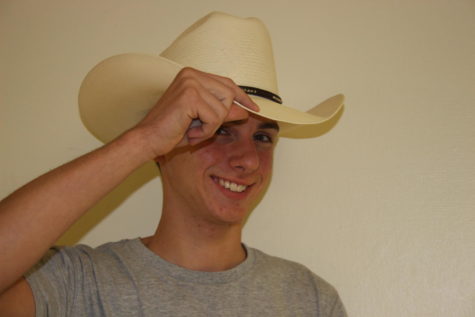 Brandt Siegfried, Online Editor
I am the humble keeper of this online establishment. Please adhere to Rules of Civility and Decent Behaviour In Company and Conversation by George Washington...