All-school Assembly cancelled
Hang on for a minute...we're trying to find some more stories you might like.
The All-school Assembly, originally scheduled on Feb. 9 but postponed to Feb. 23 due to a snow day, was cancelled by administration officials out of concern for the emotional welfare of the student population, even after it was determined that there was no credible threat to the event.
"I had no issues about physical safety, but we're also responsible for a student's emotional well-being," Principal Brian Waterman said. "Our entire school, entire community, was very emotionally fragile."
The decision to cancel was made reluctantly, administration officials said, following a rapid sequence of events that began one week after the devastating school shooting in Parkland, Fla. Many students and families across the country have been feeling insecure and concerned about their safety.
It started on Feb. 21 with multiple student reports of a potential threat to the All-school Assembly, Waterman said.
Local police were alerted and, in cooperation with LT administration, sought to investigate the origin of the information, Waterman said. It was quickly traced back to one student who overheard a third-period conversation between two others and interpreted it as a threat to the All-school Assembly.
It was soon determined that the conversation was misunderstood. Rather, it was a positive discussion about an event unrelated to the All-school Assembly, Waterman said.
"At that point, we said there is no reason to believe there is any threat of safety to the school, the All-school, or anything," Waterman said.
That did not stop rumors from spreading among students, between parents and on social media about a potential risk to the safety of people attending the assembly.
"Once that rumor got out, people were scared without ever having the facts," Assistant Principal Kris Costopoulos said. "Even though we tried explaining that there never had been a threat [and that] the school was perfectly safe, [students] were still very anxious about everybody being in one room."
These rumors and Speak Up Line reports, coupled with the hundreds of phone calls and emails from community members, led Waterman to email LT parents on Feb. 22 reinforcing that there was no credible threat.
"While the student initially reported the conversation as a threat, at this point in time it has been determined through investigation and collaboration with police that no threat was made either verbally or through social media," Waterman wrote.
Waterman also made a schoolwide announcement during fourth period on Feb. 22, explaining that the safety and security of LT was not in any physical danger.
Waterman followed this announcement with a sixth-period meeting with student council leaders, including NC President Brandt Siegfried '18 and NC Vice President Pilar Valdes '19, to discuss the student council members' comfort levels going into the All-school Assembly, Waterman said.
"We left that meeting with the understanding that we were going to have the All-school Assembly," Waterman said.
During that same period, a NC walk out, consisting of about 50 students, took place outside of the school. These students were advocating for gun reforms and school safety. They then brought the protest inside, in which 300 students joined together to walk the hallways of the school, Costopoulos said.
"They were banging on lockers and got loud, and that was frightening to other kids," Costopoulos said.
Waterman reflected on the decision to run the assembly after seeing the NC walk out and considering the emotional status of the community.
"I think one could argue maybe it's the best time to have the assembly because maybe we do need to come together," Waterman said. "The other argument is, with the national discussion going on after Florida, is this the best time?"
Waterman followed up with Student Council leaders again in eighth period and informed them he had made the executive decision to cancel the assembly, he said. He then followed this meeting with an announcement to the school about the cancellation.
"One of my responsibilities as a teacher, as a principal, is to always ensure that students are safe– that students are safe physically, safe socially, and safe emotionally, and we are always looking out for the well-being of our students and staff," Waterman said in an announcement to the school on Feb. 22.
There are three components to ensuring students feel safe at LT, Waterman said. Physical safety, social/emotional safety and student engagement.
"I think that's what is coming out of the Florida situation more than anything– the need that we have to connect with kids, all students, in a meaningful way, because that sets them on a path for success," Waterman said.
Along with working to protect the well-being of students, LT will undergo a critical security review. SC has a full time resource officer on campus, but NC only has a part-time officer. NC increased police presence to full time during the period of concern in order to ease the students' minds, Costopoulos said. The current safety drills, available entrances and police presence will be thoroughly reviewed and discussed with students, staff, administration and local police officers.
"It's a beast to cover," Costopoulos said. "All the doors and everything, but we're doing our best."
Although the decision to cancel the assembly was made out of concern for the emotional safety of the students, many felt they did not have much of a say in whether or not this was the best decision.
"I told [Waterman] that to me cancelling the All-school doesn't protect our emotional safety," Valdes said. "To me, cancelling it instills a sense of anxiety that shouldn't be there. I don't think it was the right decision. I understand why the decision was made and I have to respect it, but the assembly, if anything, would bring us all together in these turbulent times in our country and around the world."
The hard work and dedication of many Student Council members as well as other clubs and acts will not go unnoticed, Valdes said. Student Council met on Feb. 23 to discuss a way to recognize these efforts in the whole production.
"I feel bad for our student population that this unifying event was ripped away from them," Student Activities Director Peter Geddeis said.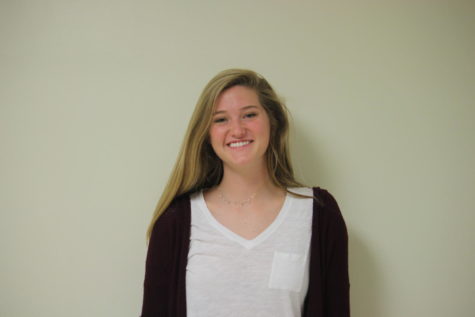 Harper Hill, News co-editor
My name's Harper Hill, and I am the News Editor for the LION Newspaper. In case you were wondering, I am the world's biggest fan of Dirty and the Dishes...