Relay for Life hosts annual garage sale
The annual Relay for Life garage sale took place on Jan. 12, 13, 16 and 17 at the SC Corral. Items gathered and donated from the community were organized by volunteers and sold in a fundraiser for the American Cancer Society. Kris Costopoulos, the Relay for Life staff sponsor at LT, has been organizing and helping this event consistently since at least 2005. 
"I thought, well we have the Corral, let's use it in the winter because there are no other garage sales," she said. "We did it, and it was successful, so we have been doing it ever since." 
This was also the second year in which the transition program were in charge of two days, Jan. 16 and 17. This program allows LT special education students ages 18 through 22 to gain retail experience, Costopoulos said. They worked throughout the sale, helping customers, and checking people out.
This year, there were a few changes to the sale. The garage sale sold $5 clothes bags each day, Costopoulos said. Plus, there were several more extravagant items, including bikes, donated. Their goal was to raise up to $8,000, she said. 
"It all goes to the American Cancer Society which helps with cancer research, direct patient care and advocacy," Costopoulos said. 
In addition, there were several student volunteers that worked the event, including Kaitlin Lizik '18. Lizik's responsibilities at the garage sale consisted of organizing the items dropped off, keeping the sale floor organized, selling "cancer sucks" shirts and checking customers out, she said. 
"I chose to volunteer for the garage sale because it is a large responsibility that cannot be done single-handedly," Lizik said. "Despite the amount of work it takes to put the garage sale together, the impact of the donation to the American Cancer Society is worth more than any amount of work I could ever put into volunteering." 
But the garage sale is just one example of how Relay for Life fundraises at LT. In fact, many other students who may not be volunteering for the garage sale will be raising money in different ways, Molly Brennan '18 said. 
"Throughout the school year team members make donations, sell truffles and have fundraisers, such as the garage sale, to make a foundation," Brennan said. "Since I know how cancer has effected my family and others around me, I knew I wanted to be a part of something to help fight against it." 
Relay for Life continues to make impactful strides in the community through its continuous fundraising towards cancer.
"Anything we can do to find a cure for cancer or to find medicines that don't kill you in the process and make your life miserable, that is what we are all about,"Costopoulos said. "It's a way to feel empowered to do something against it." 
About the Writer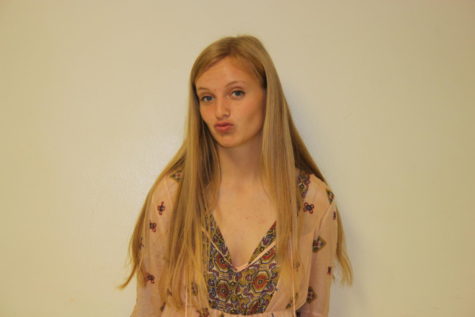 Mary Devine, Reporter
My name is Mary Devine and I am one of a kind:) I like to take pictures and always am ready to write, report, laugh, and live. I bring positivity and hard...