LT Science Olympiad future burns bright
While Science Olympiad may have little name recognition among students, they deserve to be talked about as this year's team may deliver LT its first state finish in April. Confidence comes from a new change in the team structure combined with a particularly intelligent cohort that appears promising.
"Science Olympiad has a pretty big change this year from previous years," sponsor Bruce Falli said. "Before we had two JV teams and a varsity team, but this year we're designating a [varsity] freshman-sophomore team so that kids will try tougher events [and] get more experience. I think it will help us do better in state."
Olympians, especially team captain Ian Flueck '18, have definitely noticed how the change in team structure has changed LT's success this year.
"We hope to give underclassmen the opportunity to participate in Science Olympiad without worrying about competing with upperclassmen," Flueck said. "The focus is on growth and experience; upperclassmen may spend our SC practices teaching concepts that simply are not taught in SC science class. This team will lead to more success for the whole group in the future because the younger Olympians will be better prepared and more competitive."
The LT teams participated at an invitational at the University of Chicago on Jan. 20, and will compete in one more this spring at Huntley High School. The teams will then proceed to the regional competition at Harper College in March and the state competition at the University of Illinois in April.
At the regional competition, the top half of finishers proceed to the state competition, Falli said. At state, the top two finishers continue to the national competition, hosted by Colorado State University this year. While the team has consistently finished in the top 10 in recent years, it has never competed at nationals.
"We have a distinct possibility of [going to nationals]," Falli said. "[The team is] pretty solid, we're getting better and better. Our building events always struggled, and I saw the best tower ever at our last invite; that was encouraging. LT is blessed with a great number of students that work hard, have ability, and have an interest. We should do really well again."
LT's Olympians agree with Falli's analysis of the team and its real possibilities this season.
"We will be competing with tough and capable schools, such as Stevenson, New Trier and Hinsdale Central," Flueck said. "I think our team will find success from our commitment and hard work, our amazing coaches and a love for weird and crazy science.
About the Writer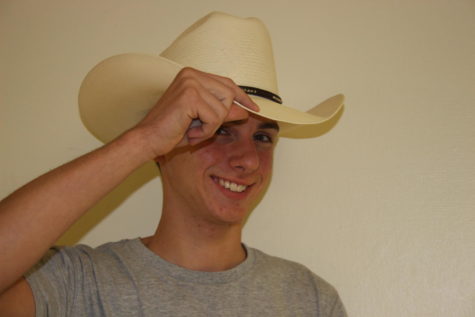 Brandt Siegfried, Online Editor
I am the humble keeper of this online establishment. Please adhere to Rules of Civility and Decent Behaviour In Company and Conversation by George Washington...