Boys cross country state champion competes internationally
Greg Smith, Assistant Opinions Editor
January 20, 2018
Danny Kilrea '18 arrived in Edinburgh, Scotland on Jan. 11 to compete in the 2018 Simplyhealth Great Edinburgh XCountry Junior International Challenge. Kilrea and five other junior American athletes represented the United States, competing against teams representing Great Britain and Europe, as well as several individual athletes from Scotland.
Kilrea, the first American to finish, finished the six-kilometer race in a time of 19:24 in fourth place, according to GreatRun.org.
"I just went to the front because I didn't really know what to expect competition-wise," Kilrea said. "International racing teaches you how to handle the unknowns; you're going into the course blind. I just tried to race tough."
A day after their arrival, Kilrea and his teammates previewed the course they would race on the next day, Saturday Jan. 13.
"There were a ton of hills," Kilrea said. "It was really a true cross country course." The course had several other natural obstacles, including multiple creeks.
"It was an honor to be able to represent the flag," Kilrea said of the experience.
Kilrea committed to the University of Notre Dame, where he will run track and cross country, he said. He will compete in the 5K and 10K in track, and 8K and 10K cross country races.
Into college and beyond, Kilrea will continue to have new high goals for his running career.
"I think the great thing about this sport is that you can always keep growing," Kilrea said, "and each year I want to make myself a better runner."
In the long term, Kilrea hopes to someday represent the United States in the Olympics, he said, but he believes that the year 2020 will be too early for him.
"I've always dreamt of that since I was little," Kilrea said.
About the Writer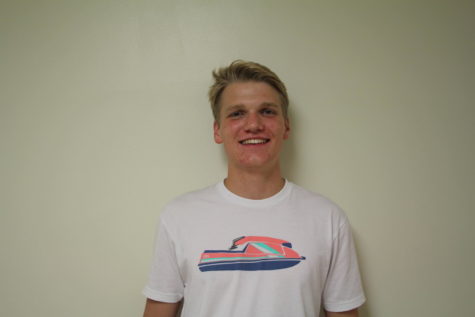 Greg Smith, Managing editor
There's no such thing as a free lunch.