False ballistic missile alarm causes panic in Hawaii, receives national attention
Greg Smith, Assistant Opinions Editor
January 17, 2018
On the morning of Saturday Jan. 13, the Washington Post reported that a human error during a drill at the Hawaii Emergency Management Agency caused a text alert to be sent out to all cell phones in Hawaii-residents and tourists alike. "BALLISTIC MISSILE THREAD INBOUND TO HAWAII," the message read. "SEEK IMMEDIATE SHELTER. THIS IS NOT A DRILL."
Naturally, panic and confusion ensued among a population that believed it could be doomed. A whole 38 minutes later, another wireless alert followed the first, indicating that the initial message was a mistake.
Although the danger was not real, the incident has sparked conversations about national defense, our emergency notification services, government accountability and local emergency preparedness.
What should be done in Chicago's western suburbs in case of such an attack? What can be done?
In 1970, Western Springs built a new village hall structure. The Patch reports that underneath the offices, the building included a 68 by 21 foot disaster bunker, about the size of a backyard ice rink. The bunker could hold around 100 people, but the general population would not be admitted. Preference for admission in case of a real radioactive disaster would be given to village political, medical, and emergency officials and the officials' immediate families.
Under presidents Carter and Reagan, the secret service even listed the site as a possible place for the president to take shelter in case of a nuclear event, but it has since then been converted into office space for the Western Springs Public Works Department.
The City of Chicago and Centers for Disease Control and Prevention both have advice for surviving a nuclear attack. The city's website has interesting and sensible suggestions that have to do with surviving each stage of the nuclear attack. It is always better to be in some sort of shelter and highly important to protect one's skin and eyes, the City of Chicago says. It is equally important to stay informed of advisory from local and national authorities on whether to stay in shelter or evacuate.
The CDC also recommends taking potassium iodine at the direction of emergency officials in case of a radioactive disaster. Potassium iodine can protect the thyroid and other parts of the body from radioactive iodine, but will not reverse the damage of radiation once it has been sustained.
Becoming informed of these emergency procedures may unfortunately become something Americans need to do again. It seems that the world has gone back to the Cold War, but in the event of an unspeakable disaster, these courses of action may increase chances of survival.
This article will be updated with more information as it becomes available.
About the Writer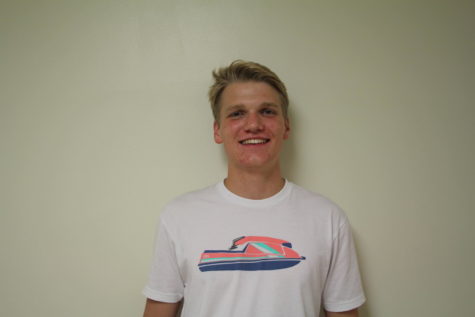 Greg Smith, Managing editor
There's no such thing as a free lunch.