Illinois college student rights secured
SB 1351, also known as the Student Loan Bill of Rights, will become law in Illinois on Dec. 31, 2018. The bill, which faced a tough path to law status, finally passed the legislature on Nov. 7 after a gubernatorial veto and contentious debate.
The bill comes in response to the increasing level of defaults on student loans. SB 1351 requires lenders, which are often considered to be predatory, to explore all financial options with clients before signing a potentially costly loan. It also creates a new position in Office of the Attorney General called Student Loan Ombudsman to assist loan holders and ensure legal compliance.
For LT students that will need student loans to finance their college education, the new law is a plus.
"Given that I wouldn't be able to realistically afford college [without loans], having some regulation around our only option is purely beneficial," Antonio Giron '18 said. "[The law] will hopefully give some clarity around many of the confusing aspects of student loans and protect us."
For LT families, students must be presented with all financial aid options before signing a student loan. They are ensured fairness in the loan process, and a reasonable interest rate under the new legislation.  This is the main reason Illinois Attorney General Lisa Madigan lobbied heavily to pass SB 1351.
"Student loan debt impacts thousands of Illinois borrowers who were steered into forbearance or costly repayment plans instead of being told and placed into better repayment options," Madigan said in a press release. "The Student Loan Bill of Rights will ensure that borrowers receive the necessary information to handle repayment of their student loans in a financially responsible manner."
Detractors of the bill argue that further regulation of the credit industry will discourage business in Illinois.
"Today's [veto override] vote could create a damaging loss for the economic competitiveness of Illinois," Governor Bruce Rauner said in press conference.
Students will be able to judge the law's success after the class of 2018 goes through the loan process for the upcoming 2018-2019 school year.
About the Writer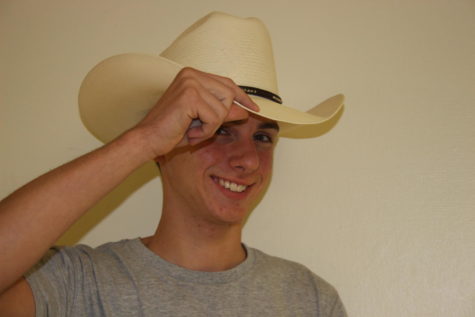 Brandt Siegfried, Online Editor
I am the humble keeper of this online establishment. Please adhere to Rules of Civility and Decent Behaviour In Company and Conversation by George Washington...