McClure supports Texas school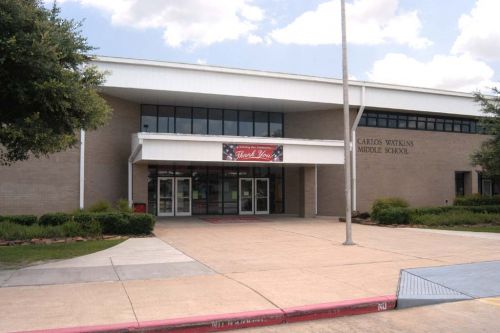 McClure Junior High School's principal Dan Chick has reached out to Watkins Middle School in Houston, Texas to organize a gift card drive for students impacted by Hurricane Harvey that recently hit that state, Chick said.
Chick reached out to Watkins principal Jose Martinez to see how he and his students could help; the immediate response was that the need was mostly financial, Chick said.
Although none of the Watkins students' homes flooded, many of the students' parents' employers were flooded, creating a loss of income for many students' families, Martinez said.
"Above the obvious reasons of paying it forward, I would love for my kids to begin to have relationships with those outside of their 'normal' community," Chick said. "Watkins is much bigger than McClure, and has a totally different demographic than Western Springs."
Additionally, Chick has worked to build a relationship with the school beyond donations by having the students write letters to students at Watkins during their ELA classes, Chick said.
"The more connections our bulldogs can make with each other, the better each group will be in the long run," Martinez said. "We see a lot of life lessons coming out of this relationship for our student bodies by staying connected."
Both schools share the same bulldog mascot, but their connection goes deeper. Both principals noted the importance that building relationships with those who live different lives has on McClure and Watkins students.
"We hope our students learn that we can't control natural disasters, but we can control how we respond to them," Martinez said. "We want them to learn that as strong as a hurricane can be, it is not stronger than the bonds that connect us as people."
Teaching students compassion by modeling caring behavior is key to Chick's plan to help his students "pay it forward."
"Chick and McClure exemplify the indomitable human spirit to care for those who are in need," Martinez said "It is an amazing, uplifting feeling on the receiving end to know people want to help when things are not looking positive. Hope has a way of creeping back in when you know there are good people doing amazing things for you."