Library seeks funding
The Thomas Ford Memorial Library in Western Springs is seeking approval from Western Springs residents to implement a $2 million tax increase to renovate the facility.
"The library was last renovated in 1996," Library Board of Trustees President Mary Greska said. "Since then, there have been amazing technology advancements, so much of the renovations have to do with bringing the library into the era where it's more friendly to technology."
The major renovations would include adding more outlets, study rooms and a teen/tween space, as now one-third of Western Springs residents are under 18. However, the outside of the building would not be changed.
"The voters realize that they're very fortunate to have the Thomas Ford Library," Library Director Ted Bodewes said. "I think they recognize that every so often the library has to modernize, otherwise it stops being functional. People want to live in a town that has good schools, parks and libraries, so we work very hard to keep the value of the community organizations prominent for the residents."
Voting for the referendum will take place March 20 for Western Springs residents, Bodewes said. If passed, property taxes would be raised for 10 years. In turn, a Western Springs home costing $100,000 would pay approximately $10 extra in taxes per year, so residents would pay approximately $10 for every $100,000 the home is worth. The money would be used to pay back the library's loan.
"The past November election has mobilized a lot of people that were perhaps quieter politically before," Greska said. "If you take that combined with the Gubernatorial primary in Illinois, I think we may have a more significant turnout than usual. We want the community to come out and indicate their approval or disapproval, hopefully their approval!"
Only Western Springs citizens can vote at the referendum to approve the tax, Bodewes said. Anyone who will be 18 years old by the fall election is allowed to register to vote in the primary election.
"It's awesome that they're making it more spacious," LT student and Western Springs resident Emily Weibel '19  said. "Especially because right now there's not a lot of area to do homework or study."
If the referendum is not approved, the library may make smaller renovations but would not afford the major ones, Greska said. If it is approved, construction would begin at the end of 2018 and finish in 2019.
About the Writer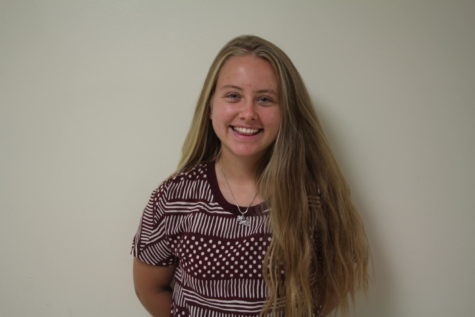 Georgia Dougherty, Pulse co-editor
Things I love include my bulldog Cow, chapstick, sneezing, saying the pledge of allegiance in Latin, and the Oxford comma. Things I don't love are vacuum...