New turf installed for fall sports
While the new logos on Bennett Field appear to be the only changes to the venue, the entire turf was replaced this summer. The field's foundation was repaired, the green fibers were replaced and the field was refilled with a mix of recycled and new rubber pellets.
The month-long project was approved unanimously by the Board of Education at the May 2017 meeting for approximately $600,000. The old Bennett Field turf was projected to last eight to 10 years, but it actually lasted for 13 years, Athletics Director John Grundke said. The field was deemed unfit for further use after school officials determined there was a sufficient concussion hazard, and that some uneven pieces of the field created a tripping hazard.
"One of our fears was to make sure [the field was] still soft enough," Grundke said. "The other fear is that some pieces started to rise and fall."
LT athletes have noticeably benefited from the replacement of the turf.
"It doesn't hurt as much when you dive or get tackled on it," LT varsity football kicker and former soccer player Max Abrahamson '18 said. "Personally, I feel a difference in my knees. Having my soccer background [I would] regularly go to Bennett and my knees would ache after my workout. This year, my knees haven't hurt after practice the entire season."
Beyond safety improvements, the new field has key aesthetic features.
"It looks much better," Grundke said. "We [designed] the logo in the middle and the 'LTs' at the 25 yard lines. The end zones are real nice as well. We [have] the corners of the field painted for lacrosse, and for soccer we [installed] a little notch where the goals sit."
The players also enjoy the new features.
"The design on the field is unbelievable," Abrahamson said. "I can confidently say that we have one of the best fields in the state."
Overall, athletic teams that use Bennett Field are excited to begin their seasons on the new turf.
"We really appreciate [everyone] involved in making this new turf a possibility," Abrahamson said. "We can't wait to make memories on the turf and I know those who will eventually be varsity football players will also."
About the Writer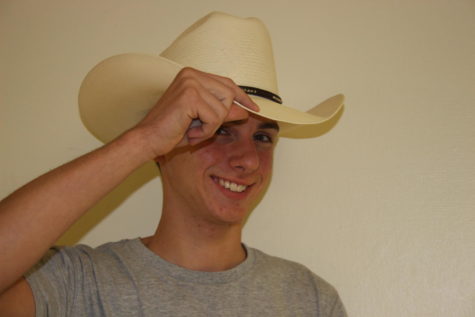 Brandt Siegfried, Online Editor
I am the humble keeper of this online establishment. Please adhere to Rules of Civility and Decent Behaviour In Company and Conversation by George Washington...