In memoriam: Tony Burkes, 1997-2017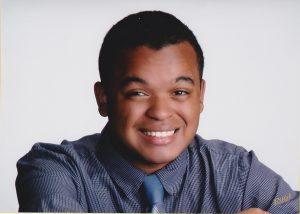 LT students and faculty joined together on Sept. 1, 2017, by wearing blue to honor the memory of transition student Albert "Tony" Burkes '15. Burkes' death, which occurred on the night of Aug. 24, came as a shock to many LT community members. As an M.V.P. of the LT Special Olympics Basketball team and an active member in Best Buddies, Burkes' impact on the community has been vast and meaningful.
"Tony's unwavering enthusiasm and ability to see the bright side in every situation is something I will always remember about him, and I'd venture to say that many others would have that same belief," Special Olympics Basketball coach Abby Shapland said. "It's impossible to think of Tony and not smile yourself. That's his legacy."
Although many people are able to remember the joy in Burkes' life, it is common to see people struggling with death, LT Principal Brian Waterman said. A crisis team comprised of counselors and social workers meets after every student death to identify the individuals at LT who would have the most difficult time coping with and recovering from the loss.
"Everyone experiences grief in their own personal way; however, it was extremely heartening to see so many members of LT wearing blue to honor Tony's memory." Waterman said. "It creates a sense of community that shows how strong and resilient our student body and faculty is."
One of those resilient LT students, Hannah Bradbury '17, credits Tony as one of the people who saved her life.
"Without Tony's friendship, I do not know if I would be alive or healthy today," Bradbury said. "He stood by my side through panic attacks and long absences and would call me to check in on the days I did not show up to school. He modeled authenticity, confidence, and compassion through the way he interacted with others. Tony led the most perfect example of how to treat others with love and respect."
Hannah's sister, Allie Bradbury '18, echos this sentiment and agrees that Burkes' legacy at LT is one of love and inclusion.
"You didn't have to do anything to deserve Tony's love," she said. "When Hannah was struggling with her mental health, he was one of the first people who made her feel worthy of love. He saw nothing wrong with her, but everything great about her."
With a basketball court in the family's backyard, both sisters were able to bond with Burkes because he was always at their house squeezing in extra practice for Special Olympics Basketball.
Burkes would also show up hours in advance for practice, just waiting for gym space to free up, Shapland said. His dedication to the team was recognized by everyone he played with.
"Tony's encouragement and teamwork always meant a lot to me," teammate Grace Furjanic '14 said. "Whenever we lost a game in basketball, Tony was never very upset. Instead, he always said something like 'we'll get 'em next time' and reminded us to keep passing and shooting the ball."
More than just basketball, Burkes was also devoted to schoolwork and learning, friend and fellow classmate Kevin Cushing '15 said.
"When we went to work experience, he was very good at communicating with the other staff members," Cushing said. "We learned that Tony had big goals career wise. He wanted to keep playing basketball on the side, but Tony wanted to be a chef."
Shapland, who also acted as Burkes' Reading and English teacher for two years, remembers his excitement to learn, she said. The first day in her class, Burkes asked if he could sit in the in the center of the front row- showing an initiative that not every student has.
Cushing attributes Burkes' positive, enthusiastic outlook on life to his appreciation of friends and adherence to passions, he said.
"I think we can all remember that Tony was doing exactly what he wanted to in the end of his life," Cushing said. "He always appreciated those around him and what he had in his life. Everyone was family to Tony. He never took it for granted."
Any student who dies leaves a mark on LT, Waterman said. Since Burkes' death has affected so many, it is important to recognize the best parts of his character.
"I never thought this was going to happen," Allie said. "I always thought I'd see Tony again, running up to me in the hall and giving me a hug. The day I found out, all I could think was, 'he's never gonna be up there in the stands at water polo games to cheer me on again.' I think the lesson we can learn from Tony is to approach everyone and everything with a gracious attitude. You don't know when they'll be gone."
About the Writer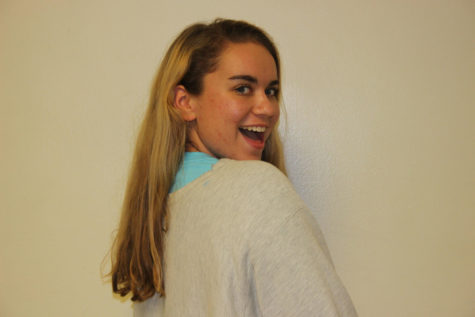 Greta Markey, Managing Editor