President faces widespread condemnation over Morning Joe tweets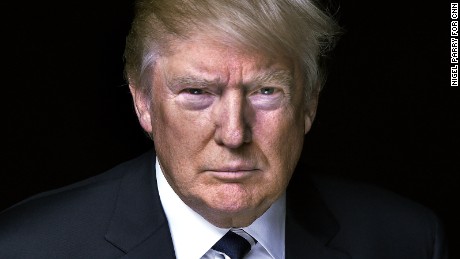 A feud between President Donald Trump and the hosts of MSNBC's "Morning Joe," Mika Brzezinski and Joe Scarborough, has resulted in a barrage of criticism towards the president after unleashing a two-tweet tirade on June 29 against two individuals whom he used to be friendly with back when he was a real estate mogul in New York City and even during the campaign.
Since then, their relationship has deteriorated due to Scarborough and Brzezinski's coverage of the Trump Administration, which has taken a more harsh tone since the election.
"I heard poorly rated @Morning_Joe speaks badly of me (don't watch anymore). Then how come [hosts] low I.Q. Crazy Mika, along with Psycho Joe, came to Mar-a-Lago 3 nights in a row around New Year's Eve, and insisted on joining me. She [Brzezinski] was bleeding badly from a face-life. I said no!"
The tweet triggered widespread condemnation across the political aisle and was deemed "bullying" by many of its critics, an assertion that the White House has emphatically denied.
During a White House Press Briefing, Deputy Press Secretary Sarah Huckabee Sanders claimed that the tweets made by the president was justified because "when he gets hit, he is going to hit back hard, which is what he did."
"The president is going to push back against people who attack him day after day after day. Where is the outrage on that? You guys [the press] are constantly coming here and asking 'is this O.K.?' He does it one time," Sanders said. "This is day after day after day, and it is not just the president. The only person I see a war on is this president and everybody that works for him."
But the brouhaha that the tweet originally sparked has also resulted in the release of details that seem to, if believed to be true, show the president attempted to compel the hosts to apologize for negative coverage.
According Op-Ed penned by Brzezinski and Scarborough—who announced in May that they were in a relationship and were recently engaged—the president pressed the two apologize for negative coverage in exchange for the president squashing an impending article detailing their relationship in The National Enquirer, which is owned by a long-time friend of the president, David Pecker.
"This year, top White House staff members warned that the National Enquirer was planning to publish a negative article about us unless we begged the president to have the story spiked," the two wrote, which some in the media claimed was about their clandestine relationship. "We ignored their desperate pleas."
The details of these exchanges are disputed. The president claimed in a tweet that it wasn't the White House that reached out, it was Scarborough. On the other hand, Scarborough disputes that in a tweet, too, saying that assertion is "yet another lie" adding that "I have texts from your top aides and phone record."
MSNBC said that they don't have any intention of releasing the phone records.
In the Washington Post Op-Ed, they also dispute the claims that they came to Mar-a-Lago and "insisted on joining me," instead claiming that he invited them to his New Year's Eve party, which they denied.
While president-elect, Trump invited the two to dinner where Scarborough was the only one to go, the Op-ed said. He was asked the next night by "a disappointed Trump" if Brzezinski could come that night, where she did attend. There, they claim, "we politely declined his repeated invitations to attend a New Year's Eve Party."
In the Op-Ed, they denied that Mika has a face-lift, but they did admit that she got a chin-lift.
Whatever the facts are, the Trump's feud is evidence of has displayed his penchant for T.V. news, the president has been reported to spend hours a day watching. Many former presidents attempted to eschew television news, but the Trump has done the exact opposite.
The ordeal is continuing to embroil the president, at a time when Senate leaders are trying to pass a repeal of the Affordable Care Act, also known as Obamacare.  
The day the tweets were posted, some members of Trump's own party to implore the president to "stop" tweeting. Rep. Ben Sasse (R-Nebraska) said on Twitter "Please just stop. This isn't normal and it's beneath the dignity of your office."
A recent Fox News poll showed that 71 percent of respondents think the president's tweets are hindering his ability to enact his agenda, but the Trump and the White House has maintained that his use of Twitter is a way for the president to circumvent a press corps that the president has called "the enemy of the people."
If there was any thought that the president would stop tweeting, Trump released a tweet on Saturday that made it clear that he had no intention of handing over his Twitter Account.
"My use of social media is not presidential—it's MODERN DAY PRESIDENTAL," the tweet said. "Make America Great Again!"