Park district builds fitness center, joins health club competition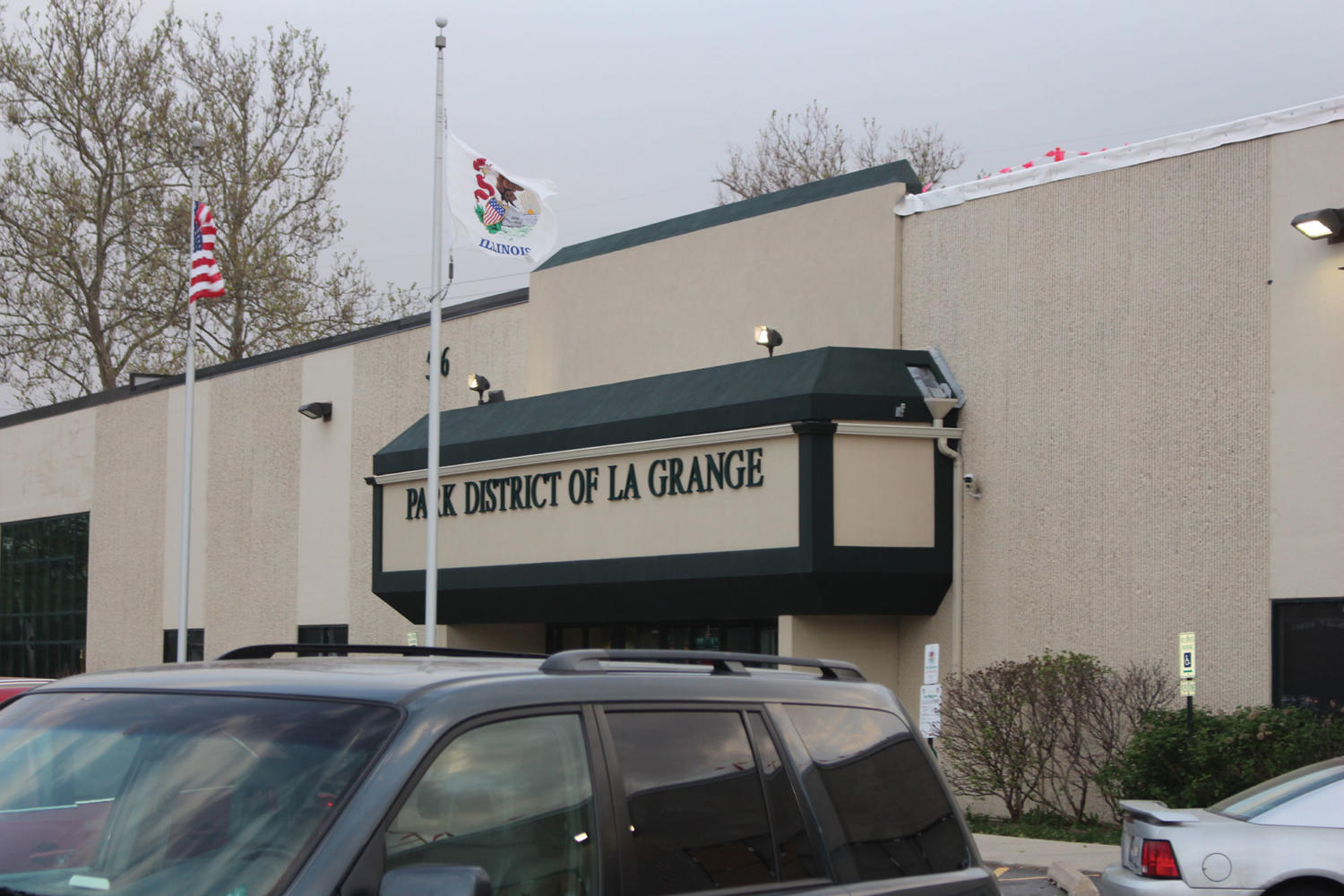 Katie Palermo, Photo editor
May 24, 2017
The Park District of La Grange (PDLG) serves a three square mile area contiguous with the boundaries of the Village of La Grange. The park district maintains 78.5 acres of parkland combined at different 11 locations, and offers thousands of recreation programs annually for its residents.
All throughout La Grange, fitness is encouraged, but with such a wide variety of gyms, residents can find it overwhelming to find what they want. Soon, they will be an additional option.
"Construction of a brand new fitness center is already 35 to 40 percent in the works," park district director Dean Bissias said.
The 15,000-squarefoot center at 356 East Ave. has a projected completion date of sometime in July, while the grand opening will be put off into the fall as they are awaiting delivery of equipment, said park district board member Mary Ellen Penicook. Some of the highlights of the new center include a yoga room with a heated floor and a "spin room" for stationary bike classes. Personal trainer services will also be available in the fitness center for $50 an hour.
A factor that many fitness centers do not provide is childcare during peak hours. The PDLG plans to operate a childcare center within the building to allow parents and guardians to exercise without the limiting factor of children. Childcare services are projected to cost $3 an hour, per child. The PDLG board of directors hopes to attract members who have children participating in other recreational programs such as martial arts, athletics and early childhood within park district.
While some gyms are open 24 hours, the PDLG intends to be open 5 a.m. to 10 p.m. weekdays, 6 a.m. to 8 p.m. Saturdays, and 7 a.m. to 6 p.m. Sundays. As of now, the hours where childcare will be available are 8 a.m. to 11:30 p.m. and 5 p.m. to 8 p.m. weekdays and 8:30 a.m. to 11:30 p.m. Saturday. The hours are subject to change due to need.
Many membership types are planned to exist at the rising fitness center. Individual memberships begin at 16 years and older, family includes two members of the same household, senior membership is 55 years and up, senior couple, student 18 years and up with current student ID, resident, neighborhood network for members residing in communities which border La Grange and non-resident. Annual, monthly and daily passes will be offered. For a single La Grange resident, annual membership is $336, monthly is $25 and daily is $5.
The $2.2 million center's construction has been carried out by W.B. Olson Inc. of Northbrook. Bissias attributes the good weather to the smooth construction process and keeping their targeted completion date. (462)