Global relations builds a school
In recent weeks, SC global relations students have raised funds for Care.org, an organization that uses women's empowerment as a means of fighting poverty.
Students such as Isabella Triantafel '19 collected donations and sold T-shirts for the fundraising effort. The funds will either be allocated to help "build a school," or to supply and/or support an existing school, Triantafel said.
The funds raised during the effort may also go towards scholarships for students, global relations teacher Christina George said.
"With all of the things in global relations that we discuss like poverty and violence and a lack of water, it was nice to be doing something so positive," George said.
At the beginning of the semester, George had her students write ten anonymous belief statements. Common concerns from the statements were poverty and gender inequality, George said.
During the class's poverty unit, students researched and presented charitable organizations with the intention to raise money for one, George said.
The class decided on Care.org because of its solid reputation and comprehensive approach to fighting poverty, Triantafel said.
Starting at the end of the Second World War, the organization first sent surplus American farm supplies to war survivors in Europe in 1946.
"I really learned how lucky we are to be able to attend school and have an education," Triantafel said, also noting her bewilderment that 51% of the world's children live in poverty.
Students also learned about the practical financial, cultural, and logistical barriers to education in underdeveloped countries and saw how they can be combated, George said. The fundraiser could potentially become annual with enough interest next year.
"All the kids really seemed like they wanted to help," Triantafel said.
About the Writer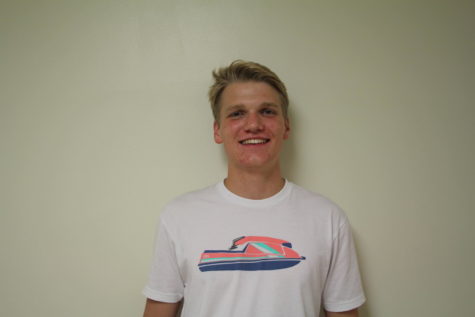 Greg Smith, Managing editor
There's no such thing as a free lunch.