New directors bring new ideas, new theme
Donna Mavros Student Directed Plays centers around comedic, romantic journey
Senior year is a year full of important decisions, college applications and making lasting memories with friends to take to college. For three thespians, their year includes a new factor: directing a 30-minute play in the Donna Mavros student directed play fest.
"[Donna Mavros] was a teacher here at LT and she began the idea of having students being a part of directing process," theater board sponsor Ann Dudek said. "When she retired, we thought we would honor the event since she was the driving force in getting students involved in this way with the Mavros One Act."
Each year, there are three student directors picked during a long application process. After the directors are picked, they chose their scripts.
"I went through a lot of different selections, and short plays are actually hard to find, especially for high schools," student director Katie Westrick '17 said.
Westrick was forced into theater in fifth grade by a friend's mom, she said and fell in love with it, performing ever since.
"Ever since then it's just been something I was drawn to, and I feel like it's where I'm meant to be," Westrick said. "I think it's where I can do a lot of good work."
Westrick, an assistant director last year, is excited about directing this year.
"Directing is not always about taking control of people," Westrick said. "My approach is different because my image for the play is malleable. My cast helps me and I've never had any issues directing."
This year, there are three Mavros student plays with a common theme, which is much different than previous years.
"There are all types of romantic comedies, such as situations about dating, finding romantic involvements, or opening closed doors until you find the right one," Dudek said. "So there is a lot of romantic humor but a lot of it is centered on relationships."
Dudek, an English teacher, uses theater to express her words in ways other than reading and writing.
"The theater end brings out the active part of [English class], so the interpretation and the live dramatic, and theater brings the words and characters to life on stage," Dudek said.  "It's everything I love to do, thinking about characters and analysis, but it's so much more interactive."
With the plays approaching, both the teachers and student directors have certain hopes to differentiate these plays from past years.
"I think if we had a bigger audience that would be great," Westrick said. "Not that we're lacking and not that I don't appreciate the ones we have, but I think these plays, especially this year, deserve some people, because they're comedies and they're entertaining. I think people will like them."
About the Writer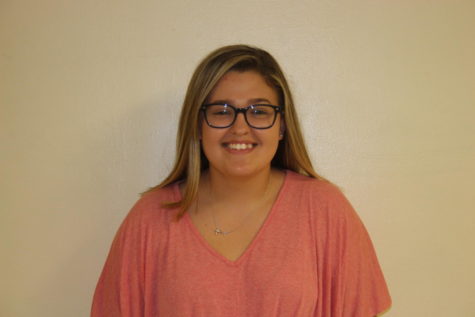 Christina Rossetti, Photo Editor