Big potential for WLTL fundraiser
Radio prepares for 88 hour marathon to raise money for improvements
WLTL has been preparing for its 36th annual Rockathon fundraiser since October. They have set their goal at $35,000 with plans to raise money through humorous on-air challenges, silent auctions and celebrity and corporate sponsorships.
"One year, we had a baby food guessing contest and Ryan Dow '18 put Spam on a spoon and gave it to me," Mac Most '18 said. "I ate it blindfolded and it was disgusting, but it got us a lot of money and I'm sure it was hilarious for our listeners."
Along with fundraising on air, throughout the weekend WLTL also hosts a silent auction raffling off Blackhawks and Cubs gear, weekend trips and gift cards, Rockathon director Mikaela Larson '18 said.
Throughout this 88.1 hour long radio marathon running from Feb. 17 to Feb. 20, different students are given six hour long shows and free reign, within legal limits, to fundraise in any way they wish, she said. Over the years, WLTL has raised over $250,000 to improve the station.
"We always try to collect 80-percent of what is pledged, because with any big fundraiser, even though money is pledged, that doesn't always mean it will be collected," Operations Manager Frederick Moody '17 said. "Hopefully we break $30,000 this year."
The goal this year is to finish the SC studios, WLTL Faculty Advisor Chris Thomas said. After years of improvements they are almost as advanced as the studios at NC. The broadcasting antenna at NC is also worn out from years of use and WLTL hopes to raise enough funds over the next few years to completely replace it.
This year, the station is also experimenting with a themed Rockathon, Larson said. Since next year WLTL wants to create a theme based around the station's 50th anniversary, student organizers testing the idea by organizing a movie theme this year.
"All of our packages will be movie related and we want our posters to mirror popular, well known movie posters like 'Star Wars' and 'Men in Black,'" she said.
Holding such a large annual fundraiser also helps students become more aware of WLTL's presence and importance in the community, Moody said.
"With WLTL, listeners get the chance to hear what's happening locally at LT," Thomas said.
"It's radio for the students, created by the students. What we're playing now will show up on big radio stations in three to six months."
Members of WLTL's staff also work throughout the year to improve the station to reflect the students and the spirit of LT.
"My favorite part of WLTL is coming in everyday and looking at the station from the start of the year compared to where it is now and being able to look forwards to what it's gonna look like in the end of the year," Most said. "Seeing the changes that us students are able to make throughout just one year is pretty special."
About the Writer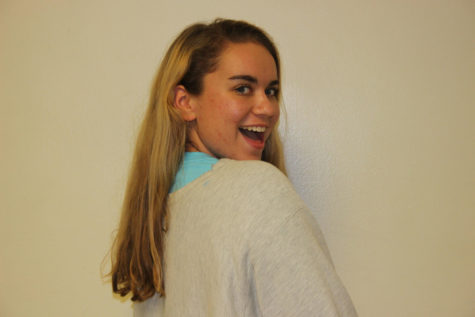 Greta Markey, Managing Editor