LION staff succeeds in Indianapolis
Fourteen of LION Newspaper's second year staffers boarded a bus to Indianapolis Nov. 10, 2016 to attend the national high school journalism conference presented by National Scholastic Press Association (NSPA) and the Journalism Education Association (JEA), where they won five awards, all in different categories.
There were over 1,300 participants in 48 contests but only 532 awards were given. Charlie Stelnicki '17 won an honorable mention in feature writing, Lea Voytovich '17 won an excellent award in news writing, Lucy Schaefer '17 won an excellent award in sports writing and Sydney Hansen '17 won a superior award in news editing / headline writing.
"After the competition happened I felt pretty good about it," Hansen said. "I finished early so I was confident coming out of it."
A separate award was giving to graduate Ceili Doyle '16 as she got fifth in the nation for the 2016 News Story of the Year award for her feature "Tragedy strikes LT community" about Neyla Soriano '18 and the legacy she left behind. The story was published online amid controversy.
"There were kind of two articles. There was an online piece about the community to reacting [to Soriano's death]," Doyle said. "And then there was another story for the [print edition] on how the administration deals with suicide and with that [certain administrators were] hesitant to comment on a lot of things. They were not very open about having a dialogue about how we prevent [suicide] from happening."
Doyle had also won awards for the same article from School Newspaper Online (SNO), honorable mention from the Northern Illinois Scholastic Press Association (NISPA) for web breaking news and first place in the Illinois Journalism Education Association (IJEA) for a news story during the 2015-16 school year.
About the Writer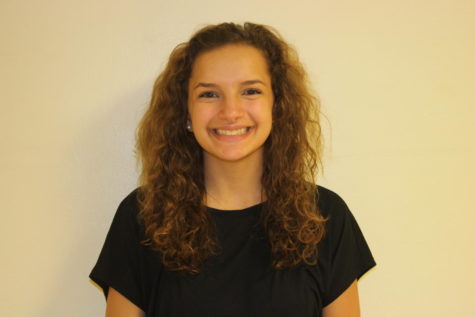 Mikaela Larson, Sports Editor
My name is Mikaela Larson and my passions include The Office, dogs, feminism, and of course: sports. Along with LION, I am the Marketing Director at WLTL...