The Brothers Grimm Spectaculathon plays this week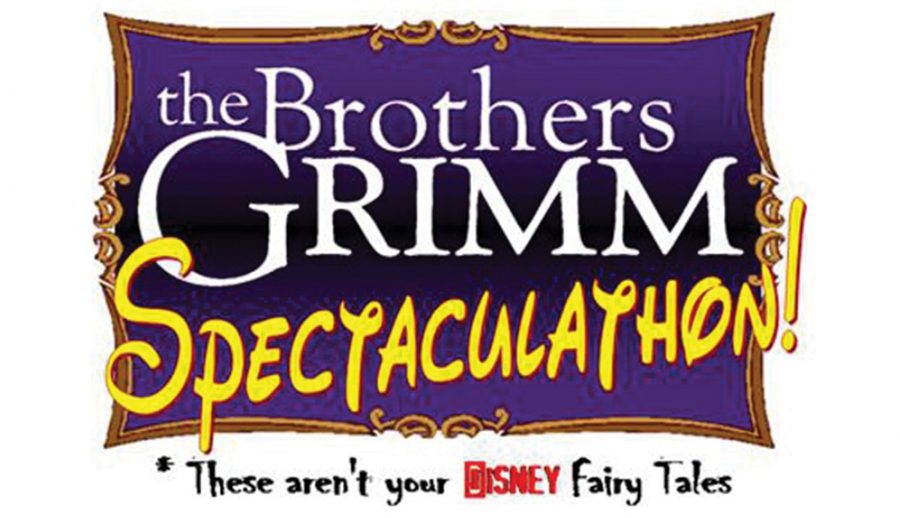 Danny Kilrea, Copy Editor
November 14, 2016
The freshmen and sophomore play The Brothers Grimm Spectaculathon will play in the SC performing arts center from Thursday, Nov. 17 to Saturday, Nov. 19 starting at 7 p.m.
The play will feature most of the 209 fairy tales of the Brothers Grimm. The play originally called for six parts but will include 33 parts to include more student involvement, play director Michael Kuehl said. The play will also include lots of comedy and some audience involvement.
"The play is hilarious and it's funny," he said. "We try to get as many kids involved as we can. A lot of kids are playing multiple roles.  It is a fast moving, slapschtick-ified romp through the tales of the Brothers Grimm."
The play's big cast gives the opportunity to less experienced actors and actresses to perform, he said. Some of the students have been in other plays at LT, some have been in plays in their middle schools and some have no experience at all in acting. Regardless of experience, it gives everyone the opportunity to build upon their stage experience. With the melting pot of so many different types of actors, it makes a play everyone should go see.
"This play is so special because it's nothing like I've ever read or acted in before," castmember William Lipchik '19 said. "It's your classic mix of fairy tails but mashed into a shortened time, and there is always constant interaction on stage. Everyone is involved, everyone has something to say, and it is a show that will have your abs hurting from laughing so much. The cast couldn't get through the full read the first time without cracking up."
The play is divided into 12 scenes which gives the cast members flexibility on when they need to attend rehearsal, Kuehl said. While it is a heavy time commitment, students can be in other sports and clubs at the same time as being a part of the cast. Regardless, the cast has worked well together throughout rehearsal.
"As a whole, this cast has pulled together, and really made something amazing out of this script," Lipchik said. "Everyone has a deep respect for everyone's acting ability, and we are always having fun performing the show, even if it's just rehearsal. Every actor in this cast is hilarious."