Standing ovation for shows
Be sure to stop by these performances in late September and early October and support these fellow students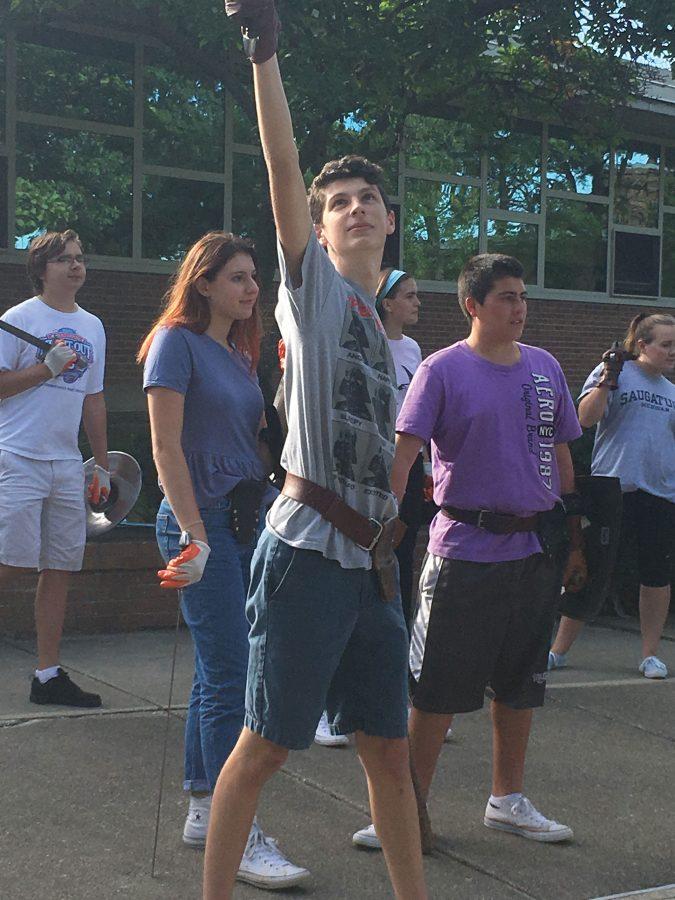 As auditions started on Aug. 31 for LT's Variety Show this year, Variety Show director Gary Morril knew that the show's co-sponsor David Hartley and he had a lot of work to do as the only two people running the production.
"If you can entertain a crowd while also enjoying yourself, that is what we are looking for," Morrill said. "We want people to have fun performing in the show as well as watching it."
Although many of the acts are singing or dancing, expect some new, special events in this year's show on Oct 1 and 2.
 Eugene O'Reilly, writer and director of LT Theatre Board's "Robin Hoode of Sherwood" is excited to be putting on LTHS's first outdoor play on Oct. 8 and 9.
"We are trying to make it a very interactive play, using the structure and the nature of the courtyard to our advantage," actor Justin Monarrez '18 said.
In addition to the play being outside, O'Reilly is incorporating a lot of stage combat into the show.
"We normally don't have this much stage combat, but the story calls for it and it will add more action into the performance," O'Reilly said.
When cast member Corey Kline '17 sat in the audience of last year's Improv show, "So ____ You'll _____ VII", he didn't expect that this year he would be performing in the very same show.
"It's a lot of hard work but in the end of the day, I've never experienced anything better than going on stage with nothing prepared and leaving the stage successful," fellow cast member Kevin Garcia '17 said.
The cast of 19 has been practicing two hours after school everyday since Aug. 23 for their performance of "So _____ You'll _____ VIII" on Sept. 22, 23 and 24.
"Improv itself is an awesome life philosophy," Mike Kuehl, director and creator of the Improv show said. "The kids learn to be open, accepting and agreeing all different types of people and circumstances."