NC construction continues
Pipes at NC need emergency repairs
Construction between NC and the Vaughan Building began the first week of August to restore hot water to the main building.
Boilers in the Vaughan Building bring steam to the main building for heat and hot water, NC Associate Principal Kevin Brown said. The 50-year-old pipes were discovered to be leaking last winter and required repairs. The steam travels under Cossitt Avenue, throughout the main building, and back to the boilers after condensation, Brown said. "We noticed in the sump pump [that] we had super hot water and it shouldn't be," Brown said. "[The water] was coming from the outside and [the school] excavated and found the leak."
Maintenance staff had to keep adding more water to the loop, Brown said. This is because chemicals from the water were leaking into the ground, and the system was supposed to be closed to prevent this.
"We found the leak and realized that it was not the only place the pipe was bad and obviously you can't have school without heat in the building," Brown said. "The risk was that if [it] ruptured in December we would not be able to heat this building."
Funding for the project was approved in spring, and it has cost approximately $520,000, Brown said. This project has been part of a gradual replacement of pump room apparatuses that can no longer be repaired as they age.
"The district has a budget every year to replace things that break and this is an example," Brown said. "It was one of those things that because it was such a large expenditure, the Board of Education recognized that and they voted to fund it."
Fences have blocked off parts of several sidewalks and foot traffic has been rerouted, Brown said. Throughout the project, LT committed to always keep at least one path open across the trenches.
"It hasn't really been that much of a nuisance," Student Representative to the Board of Education JP Remijas said. "They always directed you elsewhere."
The construction has been minimally noticeable, Remijas said. No resentment has been expressed to the administration with regard to starting school during the completion of the construction.
"Remember that it's not just students that use our sidewalks," Brown said. "If you've ever been out in the morning there's a lot of commuters going to the train and downtown. There's a lot of people that use those sidewalks besides just LT students and teachers."
About the Writer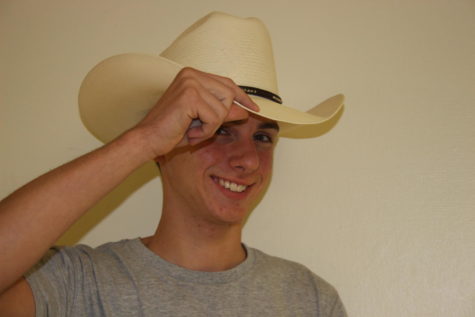 Brandt Siegfried, Online Editor
I am the humble keeper of this online establishment. Please adhere to Rules of Civility and Decent Behaviour In Company and Conversation by George Washington...