Heroin Hangover
State Representative Patti Bellock co-hosted a town hall meeting with the Western Springs Police Department on Sept. 14 at 7 p.m. in the South Campus Performing Arts Center. The meeting was dedicated to the prevention of heroin usage.
"Cheaper than cigarettes, and more accessible than alcohol," U.S. Senator Mark Kirk said at kirk.senate.gov.
Heroin is continuously becoming more and more prevalent in the Chicago suburbs, especially in the western suburbs.  Since 2012, heroin has taken a life every three days in Chicago's suburbs.  The purpose of these town hall meetings is to serve as a forum, and to educate the general public.
The attendance reached over 70 concerned parents and students.
A board that consisted of DEA Special Agent Dennis Whicern, Chief Narcotics Prosecution Bureau of the Cook County State's Attorney's Office Brian Sexton, Director of DuPage Metropolitan Enforcement Group Mark Piccoli and Western Springs Police Sergeant Dan Albrecht gave general information on heroin and later opened discussion for a question and answer.
Many often refer to heroin as the "Rich White Person Drug."  This is largely due to the relationship it has with prescription narcotics.
"Heroin prevention starts at home," Brian Waterman said.  "It is the work that parents do.  It starts with making positive choices and having conversations at home on the negative effects on drugs at home."
Both heroin and prescription narcotics are derived from the same poppy plant.  They contain very similar chemical make-up, forming an equivalent reaction in the human brain.
There are four "prongs" to stop the spread of this epidemic:  prevention, education, treatment and enforcement, Piccoli said.
The physiological addiction is present in both heroin and prescription drugs.  When the teenage drug abuser runs out of prescription opioid narcotics, which are generally stolen from parental medicine cabinets, heroin is more accessible to them.  It is also significantly cheaper than purchasing opioid narcotics off of the street.
The distributors tend to be gang members that commonly lace heroin with any form of chemicals, Whicern said.  Fentanyl is commonly being laced in heroin. This is the same chemical that is associated with the death of Prince and has now reached the Cook County area, Sexton said.
"I feel that heroin has impacted the LT area," deputy chief Brian Budds said. "Heroin is relatively easy to obtain and very inexpensive."
"I am determined to help raise the awareness of education about heroin," Bellock said.  "You can tell that based on the crowd, people want to be educated."
About the Writer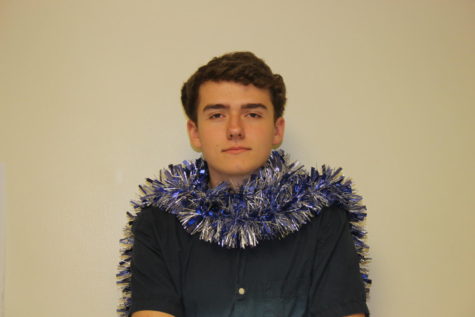 Grant Campbell, News Editor
To whomever it concerns:

You may know me as the News Editor for the LION.  To be honest, I consider myself a duo editor.  If you look on this website,...